The largest Russian sellers of household appliances and electronics do not rule out refusing to sell Call of Duty: Modern Warfare III due to the presence of scenes of violence against Russians. In this respect reports RBC cited the words of Yasha Haddaji, President of the Russian Association of Video Games Distributors and Importers.
The decision by retailers to refuse to sell discs containing Call of Duty: Modern Warfare III in Russia was made after the release of the game's first trailer. The video showed the main opponent of the project, Russian terrorist Vladimir Makarov, who was released from prison by a certain group of people. The end of the clip includes part of the final scene of the previous Call of Duty game, where armed criminals prepare to hijack a Russian plane and receive a message saying "No Russians". So, most likely the plot of Modern Warfare III will continue the story of Modern Warfare II and begin with this controversial episode. Haddaji believes that this justification could be interpreted as a call for violence against the Russians.
"The game contains calls for violence against a Russian citizen, we find this unacceptable," Haddaji said.
M.Video-Eldorado, DNS, Buk and EMSI also announced their intention to refuse to sell the new part of Call of Duty. DNS explained that the content of the game may fall under Article 282 of the Criminal Code of the Russian Federation on "inciting hatred or hostility, as well as insulting human dignity."
The global release of Call of Duty: Modern Warfare III is scheduled for November 10, 2023. The game will be released on PlayStation 4, PlayStation 5, Windows, Xbox One and Xbox Series X and S.
Female character before It turned out to be Nude due to a bug in Dota 2.

Source: Gazeta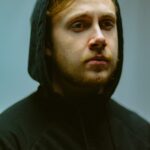 Jackson Ruhl is a tech and sci-fi expert, who writes for "Social Bites". He brings his readers the latest news and developments from the world of technology and science fiction.