Publisher Warner Bros. Games has released another trailer for NetherRealm's new game, Mortal Kombat 1. Video available On the official channel of Warner Bros. games.
The trailer is over three minutes long. Dedicated to the warrior Smoke, who was not previously announced as a character in Mortal Kombat 1. Smoke is a ninja from the Lin Kuei clan. In addition to Smoke, it featured deadly assassins such as Sub-Zero and Rain at various times, as well as the cyborgs Sektor and Cyrax.
The clip showcases parts of Smoke and other fighters' various abilities, as well as some cutscenes. In addition to those listed in the trailer, you can see a demo of the updated X-Ray effect and some finishing moves. In one of these episodes, Smoke, who is part of Fatality, with the help of his daggers, dismembers the body of the enemy and blows his head.
Mortal Kombat 1 was announced in the summer of 2023. According to the developers, the new episode will be a soft reboot of the series. Therefore, according to the plot of Mortal Kombat 1, the fire god Liu Kang will act as the protector of the Earth world, although in previous games people were protected by the thunder god Raiden.
Mortal Kombat 1 is scheduled to be released on September 19, 2023. The game will be released on PC, PlayStation 5, Xbox Series X and Nintendo Switch.
Formerly Blizzard announced The first major expansion for Diablo IV.

Source: Gazeta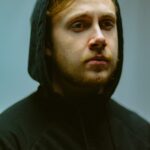 Jackson Ruhl is a tech and sci-fi expert, who writes for "Social Bites". He brings his readers the latest news and developments from the world of technology and science fiction.