In China, they created a flying alarm clock with a backlit and propeller that activates when the signal is triggered, called the Flying Alarm Clock. Beware of the gadget Telegram-channel "Vokrugtechno".
"A simple alarm clock that won't give you "five more minutes". He will not shut up until he gets up and finds the propeller, "the authors wrote.
It is noted that the Flying Alarm Clock also has a built-in speaker that activates the audio signal. To prevent the owner from turning it off easily, the device fires a propeller and flies around the room until the owner catches the alarm and puts it back in place.
The body of the Flying Alarm Clock is made of plastic and requires five AA batteries, which are not included in the package. The device went on sale on the Chinese market AliExpress for 1,000 rubles.
Google developers before added to the app "Clock" in the Android mobile operating system, the ability to record your own sounds for an alarm clock or timer.

Source: Gazeta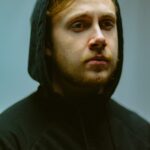 Jackson Ruhl is a tech and sci-fi expert, who writes for "Social Bites". He brings his readers the latest news and developments from the world of technology and science fiction.