The Hercules 2022/23 project is progressing more slowly than ever before, but last week sports management managed to complete six signings that filled the ranks of a team that experienced its early days with very few soldiers.
Among these signatures, the presence of three players from the same club draws attention. Hercules "fished" in the fishing area of ​​a neighbor, Intercity. From there come Maxi Ribero, Villacañas and Cristian Cedrés, the "men in black" players who were promoted to First RFEF and now want to repeat this experience in the city of Alicante.
Herculaneum's dedication to football players from Intercity should not be strange, as Paco Peña is the main person in charge of the sports project. The new Blue and White sporting director has spent the last few years experiencing Intercity's growth first hand, first as a football player in his final professional phase and later as a member of the technical secretariat.
Peña decided to trust the players he knew because he had already noticed them for Intercity. Now, none of these three have managed to win a spot to go on as "men in black", but they will try to make it not a step back but a boost to kickstart Hercules' return to the main categories of Spanish football.
The good relations between Hercules and Intercity, and the fact that Peña is a link between both entities, means that these three comers may not be the only ones to switch teams without having to change their surroundings. In fact, Herculanos also tested the possibility of getting Gustavo Siviero back on the bench at the time. Finally, the Argentine coach has reached an agreement to continue at Intercity and manage the attack on the Second Division this year.
different roles
Maxi Ribero, Villacañas and Cristian Cedrés came to Intercity last winter market and are now doing it simultaneously in Hércules. The Argentine midfielder was the player who played the most important role in Siviero's plans, so his absence was most surprising.
24-year-old Ribero, whose background is Newell's Old Boys, has almost gained a place in the heart of Intercity since his arrival in Alicante and has settled in the axis of "men in black". He played 12 matches, the first two came out as substitutes and the other ten chains start from matchday 23. He simply disappeared from his coach's plans due to his dismissal against Mar Menor.
The Argentine brings criteria, order and defensive capabilities from the engine room. We now look forward to repeating the good performance it delivered at the end of 2021/22 and continuing its growth on a personal level.
Villacañas, 26, also played a key role in the second round signed by Intercity. He came from Extremadura and helped rise thanks to his versatility. The undisputed starter did not hang up, but accumulated 720 minutes in 16 games, six of which were starters. He scored a goal against Mar Menor in the very game where Ribero was kicked out. His team played more than half the match, and Villacañas' goal, five minutes apart, was an important step towards reaching the final goal.
Finally, Cristian Cedrés, 26, with a background in the Las Palmas, Real Madrid and Villarreal academies, was the least prominent as the "man in black". He played in 10 games, three of which were starts (none completed), and yes, he scored a goal that gave his team a victory over Puertollano. A quality winger who has not yet shown the potential he should be. In Hercules, he will have a new opportunity to help this Hercules, who, like his two colleagues and Paco Peña from the office, paints his project black.
Source: Informacion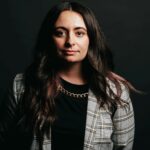 Barbara Dickson is a seasoned writer for "Social Bites". She keeps readers informed on the latest news and trends, providing in-depth coverage and analysis on a variety of topics.