Royal Spanish Football Federation (RFEF) win first pulse concentration. The 23 international players that Montse Tomé called as a coach in his first list will participate in the national team meeting. The players met with their lawyers and the Supreme Sports Council (CSD) this Tuesday morning. seek a legal solution this would have allowed them to disagree with the call, but they could not find any solution that did not require the suspension of the federation. The first thing presented was this: Misa RodriguezReal Madrid goalkeeper and then Athenea del Castillo And Olga Carmona At the Alameda Barajas hotel in Madrid. Barça players are scheduled to travel to Valencia this afternoon, where they will fly out at 16.30.
Minutes before the arrival of the first internationals, staff The person passing through the door of the Madrid hotel. With a smile on his face and without wanting to answer the members of the press gathered there, Montse Tomé was confident and confident that those invited would present themselves. And this happened even without the will of the players. The first to arrive were Real Madrid players and world champions Athenea del Castillo, Misa Rodríguez and Olga Carmona. They came in minutes later. Oihane Hernandez, Eva Navarro and Tere Abelleira. The actors' faces were very different. As Misa said loudly, "No," that she was not at all happy with Tomé's list, Athenea del Castillo entered with a smile. He is the only one of the 23 international contestants to be deemed eligible.
The players of the Barça team have an appointment in Valencia in the afternoon and will arrive there around six in the afternoon. The team's concentration shifted to Oliva in the early morning hours. scene That's ahead of Nations League games against Sweden this Friday and against Switzerland next Tuesday.
The choice of venue is not accidental and serves an effort to bring the positions closer together. The Federation decided to move the concentration to late morning hours Madrid to Valencia On the recommendation of the Supreme Sports Council. The government suggested that the RFEF keep the concentration in a neutral area to assist with negotiations and good practice for international competitions. For this reason, the players residing in Madrid were called to the capital of Spain and transferred to Adolfo Suárez Madrid-Barajas airport by bus to go to Valencia. Once on Valencian territory, they will move to Oliva, where the pre-Nations League matches will be played. spanish election This Friday in Gothenburg against Sweden and next Tuesday in Córdoba against Switzerland.
Source: Informacion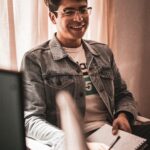 Gregory Robert is a sports aficionado and a writer for "Social Bites". He provides in-depth coverage of the latest sporting events and trends, offering a unique and knowledgeable perspective on the world of sports.