The French striker signs with the Arab team for the next three seasons after his departure from Real Madrid; He gets 100 million a year.
Karim Benzema said goodbye to Real Madrid at a press conference on Tuesday, June 6, after 14 seasons with the white team and captaining the team last season. Hours later, his transfer to the Saudi Al Ittihad was made official, the club where he will play until 2026.
Benzema signing by Saudi Arabia's Al Ittihad: how many years of contract will he sign and how much will he earn in salary?
The French striker, after leaving Real Madrid, signed this Tuesday with the Arab team Al Ittihad for the next three seasons, during which he will receive 100 million euros each. He arrives with his new cub as a free agent after terminating his contract with the Spanish team.
"Cristiano Ronaldo is a friend who shows that Arabia is starting to grow"
On Al Ittihad's official website, Benzema said: "Al Ittihad is a new challenge for me. It is a good league and there are many good players (…) Cristiano Ronaldo is already here, he is a friend who shows that Saudi Arabia is starting to grow and I am here to win, just like in Europe".
With Lionel Messi as the number one target for the Arabs, in this competition they will try Kanté, Ziyech, Ramos, Iniesta, Busquets, Jordi Alba or Di María…
This was his speech in Valebebas
Hours before signing for his new team, Benzema had announced his retirement from Real Madrid, where he became the best assistant in the club's history, the second top goalscorer, the foreigner with the most appearances and the fifth most appearances in the league. whole competition. history.
"It is difficult to speak with so many emotions. Thank you very much to Real Madrid, to my teammates. I was lucky enough to fulfill my dream, thank you very much to the president. When I saw him in my house that day, I was he the man who had brought Zizou to Ronaldo and now he wants me I think today it's time to start looking at another story but the most important thing for me is that I achieved all this (points to the trophies) and I came as a child. As I said on the first day: 1, 2, 3 and Hala Madrid. Thanks also to the coach who has always given me a lot of confidence, it is something that I will not forget. He is a top coach and I learned a lot from you I don't have many more words it's a sad day I'm leaving this club I had a dream in my head, to sign for Madrid and finish in Madrid but sometimes there's one more chance. Thank you to the fans who pushed me to play great games, really thank you to all of you," he explained to the fans. media.
Source: Goal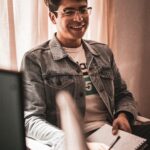 Gregory Robert is a sports aficionado and a writer for "Social Bites". He provides in-depth coverage of the latest sporting events and trends, offering a unique and knowledgeable perspective on the world of sports.