Pep GuardiolaManchester City managerHe assured that the Spanish LaLiga should learn from them. premier league at the time of sanction racist incidents He confirmed that although he hoped things would improve in Spain, he was not optimistic about it.
The Catalan coach spoke at the press conference he held before the match. brentford and he was asked about the Vinícius case and whether LaLiga should learn from the Premier.
"They have to. They are very strict here, they know what to do. But racism is everywhere, not somewhere. It is a problem everywhere. Guardiola said, "We are better than others.
"But our generations come from all over the world. Our ancestors come from immigrants, wars, dictatorships. People who have had to leave their country, start their families, maybe return to their own countries… The problem is that racism is everywhere. And not just in color or gender, but also in manners. We believe that our country is better than others, our language is the best. The more you travel, the more you realize that we are all the same, you accept diversity. We are still a long way from that," he stressed.
Guardiola added that he hopes things will improve in Spain, but is not "too optimistic".
Source: Informacion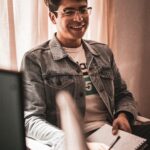 Gregory Robert is a sports aficionado and a writer for "Social Bites". He provides in-depth coverage of the latest sporting events and trends, offering a unique and knowledgeable perspective on the world of sports.