Eurosport is the channel responsible for broadcasting the matches of the French league and can be seen through various platforms.
Ligue 1 is a competition that is getting more and more attention, especially in recent seasons after the growth of PSG and the arrival of big stars such as Neymar and especially Lionel Messi at the French club. That is why many fans are interested in watching the French league matches on television.
Where to watch the Ligue 1 2022-2023 matches live online in Spain: TV, streaming, channels and platforms broadcasting the French league
Ligue 1 can be seen in Spain from the 2022-2023 season through Eurosport. The sports channel has acquired the rights to broadcast the matches and broadcasts 2 matches every week live on its main channels and offers the remaining 8 matches via its app, available on iOS and Google Play, and also via streaming in your website. The subscription to its platform that includes all kinds of sports broadcasts costs 3.99 euros per month and a total price of 39.99 when paid annually.
Getty Images
However, Eurosport is a channel already included in the main streaming platforms in Spain such as DAZN, Yoigo And Movistarso these platforms will also broadcast at least two of each day's matches and presumably will be PSG's Messi, Neymar and Mbappé each week.
You can subscribe to DAZN from € 18.99 per month to watch Euroosport and LaLiga
DAZN is a streaming sports broadcasting platform and can be enjoyed in Spain since February 27, 2019. To contract the service and view the many different options and packages,
DAZN burst onto the global stage in August 2016, debuting in countries such as Japan, Germany, Austria and Switzerland. Its initial success in Europe and Asia continued with equally successful launches in Canada (2017), Italy (2018) and the United States (2018), where it has established itself as a reference, at all levels and already broadcast by LaLiga in Spain.
In addition, Eurosport is also available on Yoigo and you canYou can also see two Ligue 1 matches, the entire Spanish Second Division and many more channels with series and films for 8 euros per month. You can subscribe to Eurosport via Yoigo to watch Ligue 12022-2023 here
For his part, Movistar+ There are many different alternatives to renting Fusion packages that include Eurosport. This means that you can have television channels with a package that includes fiber optic at home. Or mobile lines. Different routes, so that everyone chooses the one that suits them best. It can also be viewed by any device and device with internet access. Something that is possible through the official Movistar+ app, but also on the platform's official website.
There is one detail: Eurosport matches can be seen on all devices thanks to an electronic key. For more details, you can visit the following web link: see.movistarplus.esThe application that Movistar+ has available iOS on the App Storeand in google play. In addition, apps are available on Smart TV.
Source: Goal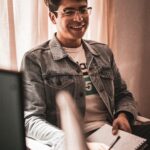 Gregory Robert is a sports aficionado and a writer for "Social Bites". He provides in-depth coverage of the latest sporting events and trends, offering a unique and knowledgeable perspective on the world of sports.