Chelsea will have to communicate in the next few hours which 3 players will take a place on their UCL list
Joao Félix could stay without playing the Champions League with Chelsea. It sounds strange, but it is the risk that the Portuguese runs and now it is up to the "blue" team to decide whether they finally decide to sign the player on loan from Atlético de Madrid until June 30. Why couldn't Joao play the Champions League? Well, because according to UEFA rules, each club can register a maximum of 25 players on the list A. A maximum of 3 new signings can be changed on that list, as long as those 25 chips are not exceeded. The departure of Jorginho (Arsenal), Zakaria and Hakim Ziyech would disappear from that list, but the club's new acquisitions should be included. And therein lies the problem. There is talk of "overbooking".
Enzo and Mudryk, "regular place" to play in the Champions League
Chelsea has 8 names for 3 places. This winter, the "blues" have signed seven players in addition to Joao Félix. sleepina, Badiashile, Fofana, Enzo Fernandez, Mudryk, Santos, Madueke and Slonina. Of those names, 5 remain without playing champion. At Chelsea, 2 of those places are believed to be for Enzo Fernández, acquired from Benfica for €121 million, and Mihajlo Mudryk, acquired from Shakthar for a further €100 million (70 fixed plus 30 in variables). It is logical. They cost a million and that's why they get a permanent position. Therefore, the theory says that there will hardly be a free spot that will have to be played by Joao Félix, Badiashile, Fofana, Santos, Madueke and Slonina.
Badiashile, Joao's big "rival" for the list
Given the profile of the signings and the needs of the team, everything seems to indicate that this place in the list A to play in the Champions League would be contested between Joao Felix and Badiashile. Something dangerous for the Portuguese, as the central defender has established himself in the possession of Graham Potter's teamplayed in two consecutive matches and failed to concede any goals. The central defender has been a great bet in this market and Chelsea paid a whopping €39 million for him.
Joao Félix, in danger of falling off the Chelsea list
On the other hand, Joao Felix is ​​not a player who is 100% owned by Chelsea and could barely play a few minutes with the team, after being penalized with a red card in his debut against Fulham, so he will not be able to play for Chelsea again until February 11. Potter will have a dilemma ahead of him and Joao Félix won't have them all with him. If he finally stays out of Chelsea's A-list to play in the Champions League, it will be a major step back in his loan from Atleti. Chelsea has a deadline until midnight on February 2 to announce which players will play in the round of 16.
Source: Goal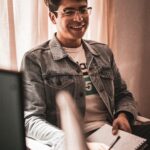 Gregory Robert is a sports aficionado and a writer for "Social Bites". He provides in-depth coverage of the latest sporting events and trends, offering a unique and knowledgeable perspective on the world of sports.