Countries on the eastern flank of NATO to ask The newspaper writes that the United States considers it necessary to accelerate the supply of weapons to them and also to expand the American military presence in the region. Washington post.
"As the United States and NATO deploy personnel and equipment to Eastern Europe in response to Russia's invasion of Ukraine, vulnerable allies such as Latvia seek to strengthen their defenses, fearing the next attack," the article states. .
Countries closest to Russia, such as Ukraine, which is not a NATO member but considered a close partner of the alliance, say they desperately need more Western military assistance.
Latvian Defense Minister Artis Pabriks, in a statement during the visit of US Defense Minister Lloyd Austin, pointed out that "war will come to our borders" and said, "It is extremely important to arm not only Ukraine, but also ourselves."
In his opinion, Riga especially needs modern long-range rocket artillery, which "mixes air and coastal defense systems, which are often not found in countries with a modest budget, as well as Russian troops in eastern Ukraine."
"Keep Moscow in Fear"
The report also alleged that the administration of US leader Joe Biden "promised to intensify exercises in the region to develop air defense capabilities and other vital combat skills, not only in Latvia, but also in other Baltic states and states within reach." Russian troops. ". "About 100,000 US troops are deployed across Europe in recent months, with an increased center of gravity of 20,000 people and a growing east. But for those on the verge of Russia, this is still not enough, "the publication says.
"NATO members on the border of Russia and Belarus, once considered a buffer state and serving as a forward base of operations for Russian troops since the start of the war in Ukraine, are happy that the United States, along with the financial centers of Europe, is leaving the region. He views Russia as an existential threat to the West. Military investments made in the last six months are gratefully received.
At the same time, leaders of countries neighboring Russia believe that in the long run the alliance should become more aggressive: the American presence in Europe needs to be expanded to keep Moscow out," WP wrote.
More importantly, Baltic and Eastern European officials say, is to step up defense production lines to speed up long-standing orders for weapons they say these front countries need.
What will it take to "take control of Russia"?
"HIMARS, Reapers, counter-battery radars: this is what we will most need in terms of lethal combat power that will inevitably be required to contain Russia," said Kusti Salm, secretary general of the Estonian Ministry of Defense. mobile artillery missile systems, drones capable of surveillance and pinpoint strikes.
"We are at risk. It is very risky for our own national security to use some of our reserves.
And I know there are other allies doing the same thing. For this reason, the only solution is to rapidly increase the production capacity with the necessary support and financing."
We are also talking about modern weapons that meet NATO standards, which, according to WP sources, should replace Soviet-era equipment and equipment, some of which was transferred to Ukraine.
In the case of Latvia, a senior Pentagon official speaking on condition of anonymity explained that the government "feels comfortable providing some weapons to Ukraine as Russian forces located near their common borders have withdrawn to join the war effort". According to him, Western countries need to renew this potential at some point. However, he did not specify how long it would take.
"Moscow's hostility towards NATO remained unchanged," the source said.
He added that the United States is considering building test sites and other military infrastructure in the Baltic states, and that US security aid to the region has risen to $180 million this year.
"Victory is absolutely necessary"
"For Europe's security, victory in this war is absolutely necessary," said Polish military attaché Krzysztof Nolbert. He noted that Poland is the third-largest donor of the Ukrainian armed forces, and regularly urges the West to support Kiev "not gradually, but more decisively", including by sending warplanes.
At the same time, Polish officials believe that if the United States can speed up the delivery of some of the previously promised weapons to Warsaw, it would greatly assist their own defense capabilities. In particular, Poland is waiting for Patriot missile batteries, HIMARS, F-16 warplanes and Abrams battle tanks, according to a multi-year program set before the start of Russian special operations in Ukraine.
According to WP, the head of the Polish National Security Bureau, Pavel Solokh, recently spoke with US Presidential Adviser Jake Sullivan about the need for defense production to be more responsive to growing threats, and convinced him that US military financing protocols abroad need to be updated.
Recall that the US Congress approved the allocation of hundreds of millions of dollars to support, train and equip foreign countries that previously assisted Ukraine in military operations, as part of the $ 40 billion aid package for Kiev.
The continued deployment of NATO troops and weapons to countries bordering Russia is a strategy Western military leaders refer to as "protecting the hedgehog." By showing that NATO troops can take immediate action and support allies already hardened by Western training and equipment, they try to make the idea of ​​invasion unpleasant for adversaries planning war.
How is NATO expanding?
NATO is a military alliance whose organization forms a collective defense system. Countries wishing to join the bloc must meet certain requirements and go through a multi-step process that includes political dialogue and military integration.
Currently, the North Atlantic Alliance has gone through seven phases of expansion. With the unification of Germany in 1990, the territory of the alliance expanded into the former GDR territory. During the merger negotiations, an agreement was reached that foreign (non-German) troops would not be deployed in the former GDR territories, and a verbal agreement was probably reached not to expand NATO eastward. The existence of such an agreement (and subsequent violation by NATO) was announced by the Russian leadership, but was rejected by the alliance.
In 1994, it was decided to accept the former Soviet republics and Warsaw Pact member states into NATO. Bill Clinton, then President of the United States, said in January 1994 that such a decision could become a "self-fulfilling prophecy" and lead to the "alienation" of Russia.
We add that this week, French President Emmanuel Macron signed the protocols confirming the accession of Finland and Sweden by Paris to NATO – Helsinki and Stockholm submitted their respective applications in the summer of 2022. Currently, 24 of the 30 countries of the North Atlantic Alliance have ratified their membership in the organization.
Sociological Services notes that most Russians have a negative attitude towards NATO. The prevailing view is that the accession of new countries to NATO poses a threat to Russia. About half of those surveyed agree that the conflict in Ukraine could escalate into a conflict between Russia and the North Atlantic Alliance. At the same time, a third of respondents claim that in the event of a conflict with the West, Russian President Vladimir Putin can order the first to use nuclear weapons.
Russia is an existential threat to the West, and representatives of countries on the eastern flank of the alliance say NATO should become more aggressive in the long run. They asked the United States to speed up arms supplies to them, fearing that "they would be the next attack". According to them, the American presence in Europe needs to be expanded to "keep Moscow away". Read more in the article "socialbites.ca".

Source: Gazeta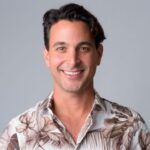 Calvin Turley is an author at "Social Bites". He is a trendsetter who writes about the latest fashion and entertainment news. With a keen eye for style and a deep understanding of the entertainment industry, Calvin provides engaging and informative articles that keep his readers up-to-date on the latest fashion trends and entertainment happenings.