US and Western authorities must decide as soon as possible to change the type of weapons sent to Ukraine and equip it with long-range missiles, fighters and tanks, said Philip Wasielewski, military analyst and former CIA officer. As he added, the self-limitation of the West in this matter makes no sense, and this weapon is necessary for the success of the Ukrainian counter-offensive.
READ MORE: RELATIONSHIP. 157th day of Russian aggression against Ukraine. Zelensky: Russia must be legally recognized as a terrorist state
Ukrainians prepare for counteroffensive
More than five months after the Russian invasion began on a large scale, the Russian offensive has largely been halted and Ukraine is preparing to launch a counter-offensive. According to Philip Wasielewski, an analyst at the American Foreign Policy Research Institute, his fate will depend largely on two factors: Ukrainian human reserves and weapons supplied by the US and the West.
(Prussian General Carl) von Clausewitz used to say that every attack has its climax: we should think of it as a wave that reaches the shore and reaches its peak and then retreats.
– says Wasielewski.
Now it seems that the (Russian) offensive in the Donbass has reached its peak, as was previously the case with the attack on Kiev.
– he adds.
According to a longtime CIA official and a US Marine, while Russian forces are still advancing lightly, a large proportion of the land units sent to Ukraine are being destroyed or seriously damaged, as well as the reserves stationed there, and the Russians are having great difficulty additional forces.
This is never a good sign if you're looking for people to fight in prisons or retiree clubs.
– notes Wasielewski. In this way, he adds, Russia is carrying out "hidden mobilization" for fear of announcing universal mobilization.
However, he notes that the Ukrainians have also suffered significant losses.
The winner of this war will be the one who succeeds in renewing, rebuilding and supporting it logistics
– says the expert.
The key question now is: where are the Ukrainian reserves? We know that many (soldiers) have been called up to replenish the frontline units, but are there other backline units preparing for a counteroffensive?
– added.
Will the West rise to the challenge?
Equipment supplied from the West will also be of great importance. As Wasielewski points out, so far deliveries have been well tailored to the needs of Ukrainians, but now those needs are changing. These include decommissioned American F-15 and F-16 fighters, tanks, infantry fighting vehicles and long-range missiles.
Now we need weapons that the Ukrainians can use to counter-attack, to destroy entrenched Russian forces, to seize the initiative and reclaim their land
– say.
He adds that while the implementation of some systems, such as fighters, can take months, the decision is needed now. He also cites experts that several months would be enough to train pilots to conduct air-to-ground strikes.
Wasielewski pays special attention to the delivery of ATACMS, 300 km missiles that are compatible with the Ukrainian HIMARS launchers.
HIMARS deliveries have already forced the Russians to move 80 km from the front intersections where they unload their supply trains, making their logistics considerably more difficult. The ATACMS deliveries would disrupt their logistics even more, making resupplying their troops nearly impossible
– Wasielewski assesses.
Despite pressure from the US Congress, the administration of US President Joe Biden has so far not agreed to deliver these missiles. As White House National Security Adviser Jake Sullivan said, the rationale is to prevent escalation and "find yourself on your way to World War III."
"

Our hesitation cannot continue"

According to PAP's interlocutor, such an argument is meaningless and an example of "self-deterrence", and Ukrainians will pay with their lives for such a policy.
Our hesitation cannot continue. This will cost them more the longer the Russian occupation lasts. More than a million Ukrainians have already been deported to Russia, as was the case with Lithuanians, Latvians, Estonians and Poles during World War II. Not to mention the brutality we saw in Bucza, and we can only imagine what is happening in the (currently) occupied territories
– he argues.
According to Wasielewski, Washington's policy of avoiding direct involvement in the war may be correct, but it must not limit aid to Ukraine.
History has shown that Russia and the United States have clashed in many previous wars, and this has led to no major escalation. In the Korean War, Russian pilots collided with American pilots. In the Vietnam War, Russian surface-to-air missiles in North Vietnam shot down American bombers. In Afghanistan, the Americans supplied weapons to Afghan rebels. Just a few years ago in Syria, Russian mercenaries of the Wagner group were killed by US forces as they entered the oil and gas fields
– states the expert.
of the Criminal Code / PAP
Source: wPolityce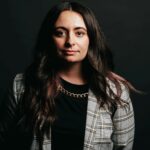 Barbara Dickson is a seasoned writer for "Social Bites". She keeps readers informed on the latest news and trends, providing in-depth coverage and analysis on a variety of topics.