The Polish experience shows that history is fluid, subject to chance, but also shaped by willpower, human action and the determination of states. Poland is determined enough to change reality, Prime Minister Mateusz Morawiecki said at the Polish ambassadors' meeting.
! Deputy head of the Ministry of Foreign Affairs: 'These kinds of threads were discussed, there was an attempt to feel'
Changes in the world system
On Tuesday, the prime minister took part in the meeting of ambassadors of the Republic of Poland – the annual meeting of Polish diplomats – in Warsaw.
The order that has shaped the world for so many years is crumbling like a house of cards, creating completely new threats of unknown dimensions. You must be aware of it, and to know at what historical moments we exist and what historical responsibility rests on us
– he said during the speech.
He pointed out that the onset of the COVID-19 pandemic was just a prelude to "massive tectonic changes across the entire world system".
We have clearly seen that, on the one hand, demographics, profound technological changes, the economic crisis and strong political tensions – first related to a pandemic, and then especially with the war in Ukraine, are creating completely new conditions.
– noted the Prime Minister.
He added that it is easy to get lost in this chaos.
So that we don't all have the impression that we are playing Russian roulette, we have to make assumptions for + here and now + in an intelligent, frequent and regular way, because they change
– he emphasized.
Polish experiences
The Polish experience of history teaches us that nothing is a foregone conclusion, that everything changes, that history is fluid, not only because it is subject to some misfortune, but also because it is shaped by willpower, human action and state decision-making. . Poland is a country determined enough to change reality
– said Morawiecki.
The prime minister emphasized that Poland has a major influence on world affairs.
It is your activity on the international arena that makes Poland's voice heard today, and Poland is well or very well spoken in all the languages ​​of the world
– thanked the assembled diplomats.
Willpower is a factor that cannot be taken lightly
Morawiecki stressed on Tuesday at the meeting of ambassadors of the Republic of Poland that Ukraine today proves that willpower is also a factor that cannot be ignored.
That it is of great importance for political change and for influencing the course of business
said the Prime Minister.
He noted that the Ukrainians achieved military successes, "but the basic factor determining their ultimate success, and for us also the fundamentally important principles that must exist, namely the defense of sovereign Ukraine as the state between Russia and Poland".
This dream of Piłsudski from 100 years ago, which came true after many years in 1989, can unfortunately be reversed today.
– emphasized Morawiecki.
According to him, "Western public opinion is our powerful ally to make this dream come true and to help Ukraine survive."
And here I see it as your primary task to influence public opinion in all countries of the free world in a synchronized, fashion, regular and very consistent way.
said the Prime Minister, addressing the ambassadors.
And those of you operating in other countries also have a similar role to play. I would describe this role as making these societies and governments aware of the real threat from Russia and, in the future, also from China
– added the head of government.
Ukraine and its allies can feel themselves moral winners
Ukraine and its allies have the right to feel like moral winners, but a moral victory today is certainly not enough, especially since on the other side we have an adversary who is not guided by moral principles
– said the head of government.
In this regard – he emphasized – "we are operating here on two different moral orders, legal orders, and we should be aware of that as well."
According to him, Russia today is "such a wounded bear, a powerful state with enormous resources, and prematurely some thought it was defeated – in the sense – that it was defeated in April, early May, in this clash in Ukraine." As the prime minister stressed, Russia "is still a powerful state with great resources, only a part of which has been mobilized so far".
Great pressure that was simultaneously initiated by Russia, and I mean energy resources here, the prices of these raw materials. The price – which translates into "put inflation" inflation – is another big challenge. I would like to ask you to work in this way on the public opinion of the countries in which you operate. After all, we are dealing with enormous inflationary pressures almost everywhere in the world. It directly depends on the prices of energy resources, and they depend on the war in Ukraine and the policies of Russia
– said Morawiecki to the Polish ambassadors.
inflationary pressure
We are facing enormous inflationary pressures almost all over the world, it is directly dependent on the prices of energy resources, and it is dependent on the war in Ukraine and the policies of Russia
– said the head of government.
Morawiecki recalled that the prices of energy resources had already risen last year, and the reason for this was the policy pursued by Russia.
He points out that Russia is currently going so far as to restrict gas supplies to Italy and Germany in order to cause further chaos in the gas market.
The prime minister also said that the war in Ukraine had a knock-on effect in the world and led to the threat of famine in some countries of the world.
Of course, if I go to Brussels, this number one topic is still Ukraine, but an even more important topic than Ukraine for Western and Southern European countries is the question of potential hunger. The famine was artificially caused by Putin through the blockade of the Black Sea ports, as well as the burning of grains, mining fields
– said Prime Minister Morawiecki.
wkt / PAP
Source: wPolityce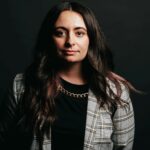 Barbara Dickson is a seasoned writer for "Social Bites". She keeps readers informed on the latest news and trends, providing in-depth coverage and analysis on a variety of topics.