After eight years we are back with a changing chairmanship of the parliamentary committee for secret services; PiS has distanced itself from this practice, Krzysztof Paszyk, head of the PSL club, said at the PAP Studio on Tuesday. He added that the chairman of the committee will be changed every six months.
When asked in the PAP Studio on Tuesday about the distribution of chairmanships in parliamentary committees between clubs and groups and their representation, Paszyk said the goal is for all clubs and groups to participate in the committees.
We want all clubs to be satisfied
– added.
I would like to point out that after eight years we are returning to the rotating chairmanship of the Special Services Committee, because PiS has abandoned this practice. The chairmanship changed for years and the opposition also headed this committee
– he emphasized.
The head of the club PSL-Trzecia Droga noted that this is a return to the good practice that each club has its representative in this committee, which guarantees transparency. When questioned, he explained that committee chairs had to change every six months "as was the case with many term limits".
When asked whether he expected that a PiS representative could also chair the committee for six months, he replied: "Of course."
There is also a representative of Law and Justice, and Waldemar Andzel has been a member of parliament for many terms. It is very likely that the committee will be expanded over time and that PiS, arising from parity, will have the opportunity to expand its composition with a second representative.
– he said.
Guarantee of PiS participation and representation
Paszyk stressed that it is important for PSL to "guarantee the participation and representation of Law and Justice and the United Right as the group that has a minority in parliament" when appointing parliamentary committees.
During the ninth term of the Sejm, PiS MP Waldemar Andzel was the chairman of the Parliamentary Committee on Secret Services, and his deputy Jarosław Krajewski, also a PiS MP. The committee's work consists of providing advice on draft legislation, regulations and other actions relating to, among others: activities of the Central Bureau for Anti-Corruption (CBA), the Internal Security Service (ABW), the Intelligence Service ( AW), the Military Counterintelligence Service (SKW) and the Military Intelligence Service (SWW). Committee meetings are usually closed to the public.
READ ALSO: This is how they treat the biggest club in the Sejm! Kropiwnicki: I think the twelve committee chairmen are PiS men, but they have greatly exaggerated
mly/PAP
Source: wPolityce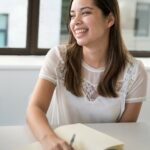 Emma Matthew is a political analyst for "Social Bites". With a keen understanding of the inner workings of government and a passion for politics, she provides insightful and informative coverage of the latest political developments.