France is encouraging and arming separatists in Armenia, thus paving the way for the start of a new war in the South Caucasus. This statement was made by Azerbaijani President Ilham Aliyeva at the conference "Decolonization: Women's Empowerment and Development". TASS.
According to him, Paris is not only destabilizing the South Caucasus, its past and present colonies.
Aliyev accused France of implementing military policy, "encouraging vengeful forces" in Armenia and using its position in the UN Security Council for "geopolitical intrigue" in different regions.
13 November Azerbaijan Ministry of Foreign Affairs condemned France's delivery of a batch of Bastion armored vehicles to Armenia.
On September 19, 2023, Azerbaijani authorities announced a local operation in Karabakh. Baku announced the purpose of the operation as "suppression of large-scale provocations", disarmament and withdrawal of Armenian army units from the territory of the region.
A day later, between the parties, with the mediation of Russian peacekeepers, achieved ceasefire agreement.
September 28 Nagorno-Karabakh President Samvel Shahramanyan signed Decree on the termination of the existence of the Nagorno-Karabakh Republic as of January 1, 2024.
Previously Aliyev walked On the flag of Nagorno-Karabakh in the former administrative building of the republic.

Source: Gazeta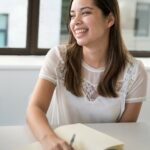 Emma Matthew is a political analyst for "Social Bites". With a keen understanding of the inner workings of government and a passion for politics, she provides insightful and informative coverage of the latest political developments.