Poland is a unique ally of Ukraine and I am confident that Warsaw's military support to Kiev will continue, Estonian Defense Minister Hanno Pevkur said on Monday after Saturday's meeting with Polish Defense Minister Mariusz Błaszczak in Rzeszów.
Meeting of Defense Ministers
This support will continue as it has implications for the security of the entire region
– Pevkur noted.
He added that Poland is one of Estonia's most important allies on NATO's eastern flank, which "understands the severity of the current security situation as well as the need to do much more to ensure security in the entire region."
Ministers discussed issues related to support for Ukraine and the security of the Baltic Sea region. Pevkur emphasized the importance of increasing defense spending and ammunition production.
It was recalled in Estonian media that Estonia bought Piorun short-range air defense systems from Poland in 2022 for 103 million euros.
kk/PAP
Source: wPolityce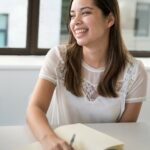 Emma Matthew is a political analyst for "Social Bites". With a keen understanding of the inner workings of government and a passion for politics, she provides insightful and informative coverage of the latest political developments.