The North Atlantic Alliance aims to develop technologies that will allow member countries to monitor suspicious activity near underwater critical infrastructure in real time. This was reported by Bloomberg.
The material indicates that the relevant initiative was developed in connection with the sabotage of the Nord Stream and Nord Stream 2 gas pipelines. The authors of the publication explained that the events of September 2022 revealed the difficulties and ineffectiveness of existing monitoring tools.
"NATO is rushing to develop technologies that can detect suspicious activity near critical undersea infrastructure in real time," the article states.
We are talking about creating a network of marine sensors based on the information available. When a potential threat is detected, they will be asked to relay information to the decision-making centre, which will send airborne or underwater drones to intercept suspected targets.
At the same time, Hans-Werner Wiermann, head of the Alliance's infrastructure protection department, emphasized that such technologies would also make it possible to send a "deterrence signal to the enemy." In this case, we are talking about both Russia and any state in the world.
The Lieutenant General added that recording unwanted activities would give NATO countries the opportunity to develop diplomatic and military responses using a "strong information base." As he said, the main aim of the project is to deliver relevant data to national governments and private operators in a timely manner.
Previously Kremlin press secretary Dmitry Peskov statedIt turned out that the explosions in Nord Stream were somehow organized by American and British officials.

Source: Gazeta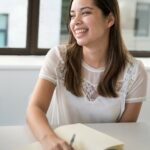 Emma Matthew is a political analyst for "Social Bites". With a keen understanding of the inner workings of government and a passion for politics, she provides insightful and informative coverage of the latest political developments.