The PiS government buys hundreds of rocket launchers; they said there was no 'money' for anything – says a new PiS spot published on social media on Thursday. It is better to deter than to assume that the enemy can reach the Vistula line – added in the election materials.
On Thursday morning, PiS posted another election spot on the X platform (formerly Twitter) under the slogan #LiniaZdradyTuska.
The narrator says on the spot that "Tusk's line of treason, that is, the Polish defense plan on the Vistula, is the occupation of the east and the shelling of the west."
We will not allow this
– assures the narrator. Archive footage showing Donald Tusk with Russian President Vladimir Putin and former German Chancellor Angela Merkel is shown in the background, as well as a map of Poland divided into two parts along the Vistula River.
An excerpt of Prime Minister Mateusz Morawiecki's statement was then shown, in which he emphasized that the PiS government had ordered several hundred Himars.
This is enormous firepower. We are positioning this firepower along the Polish border. And the Polish border will be safe as long as our government and the Polish army defend this border
– the Prime Minister pointed out.
The place was summarized:
Tusk is dangerous. Only PiS can stop him.
Source: wPolityce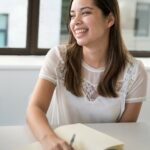 Emma Matthew is a political analyst for "Social Bites". With a keen understanding of the inner workings of government and a passion for politics, she provides insightful and informative coverage of the latest political developments.