The working group prepared a draft request to the Constitutional Court of Russia (CC) on compliance with the Constitution of the Russian Federation and the repeal of the USSR law of April 26, 1954 on the transfer of Crimea to the Ukrainian SSR. This was reported by RIA Newsco-chairman of the special working group, referring to Sergei Trofimov, chairman of the legislation committee of the Crimean parliament.
He said that the working group is currently "finalizing the final text" of this document, which the Constitutional Court should directly request, because "every word has an important and significant meaning."
"In general, the legal argument is fully prepared," Trofimov continued.
He stated that the request is planned to be accepted in one of the next plenary sessions of the autumn session of the Crimean Parliament, and then it will be sent to the Constitutional Court.
As Trofimov noted, Crimea was illegally transferred to Ukraine in 1954 in gross violation of three constitutions (USSR, RSFSR and Ukrainian SSR), so lifting this decision would restore historical justice.
Earlier, a working group of the Crimean parliament concluded in 1954 that: there was no reason For the transfer of Crimea to the Ukrainian SSR.
Before that, the speaker of the Crimean parliament, Vladimir Konstantinov commentedHe said that the process of transferring Crimea to the Ukrainian SSR in 1954 was not legally formalized and that it would not take much time to reverse this decision.
Former French President Nicolas Sarkozy named The return of Crimea to Ukraine is misleading.

Source: Gazeta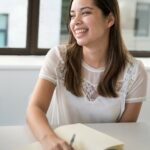 Emma Matthew is a political analyst for "Social Bites". With a keen understanding of the inner workings of government and a passion for politics, she provides insightful and informative coverage of the latest political developments.