At the protest rally near the Armenian government building, Avetik Chalabyan, co-founder and coordinator of the HayaKve (Armenian Vote) initiative, called on the public not to leave Republic Square on September 20 and paralyze the entire city. This was reported by RIA News.
Chelabyan said, "We are fighting for our lives, for our rights, for the future, for our children."
He emphasized that it is necessary to prepare for a "long struggle" without getting tired or disappointed. According to Chalabyan, protesters should remain in Republic Square on Wednesday in order to "paralyze the entire city."
The activist reminded that 10 villages in Nagorno-Karabakh are currently surrounded by Azerbaijani troops.
The Russian Foreign Ministry expressed its concern about the escalation of tension and called on the parties to return to a diplomatic solution.
After the clash with the police in Yerevan There are prisoners. Before this, it was known that protesters in Yerevan tried to break through the police cordon around the government building.
Previously Armenia and Azerbaijan To agree It concerns the mutual recognition of each other's territorial integrity.

Source: Gazeta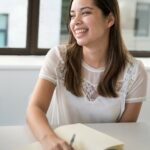 Emma Matthew is a political analyst for "Social Bites". With a keen understanding of the inner workings of government and a passion for politics, she provides insightful and informative coverage of the latest political developments.