He has only just made it onto the Third Way list and is already announcing the privatization of important state finances! Candidate for the Sejm, Ryszard Petru, said in an interview with Radio Zet that Pekao SA and PKO BP should be in private hands, just like Orlen, which, however, will be a "more difficult matter". "It has to be divided, there has to be competing companies, there has to be privatization," he said.
Companies that should be privatized
It is no secret to anyone that Ryszard Petru, as a political protégé of Leszek Balcerowicz (even though the master and mentor once distanced himself from the former leader of Nowoczesna), approaches economics in a liberal way. As you can see, the economist, and recent candidate for the Third Way to the Sejm, is already eager to start privatizing key companies.
Certainly Pekao SA as a bank, PKO BP as a bank. As for Orlen, it's a more difficult matter
— said Petru when asked about this in the online part of the program "Guest of Radio Zet".
It has to be distributed, there has to be competing companies, privatization is taking place
– he explained.
Of course, there can be no Russian or other hands. It is important that these institutions are either publicly traded or have strategic investors, but competition is key
– added.
"

I want competition"

This was not the economist's only statement about Orlen. Ryszard Petru also stated that the president of this company, Daniel Obajtek, "misleads Poland" in terms of fuel prices.
I would not like to be cheated by the state and a state-owned company that will then jack up prices for me. One state-owned company sets prices across the country, meaning it is a monopoly. And I like competition. I would like to be able to afford cheaper fuel, without Orlen's surcharges, and I would like it to reflect the market price and not be politically manipulated
– said the Third Way candidate.
As he estimated, Daniel Obajtek will "raise fuel prices later," and therefore it can be said that he is "cheating Poland."
Otherwise, he will act to the detriment of the company, for which he may be sued later. He cannot contribute to the company's losses, so he will have to make up for the losses just after October 15
– Petru noted.
"

I want to take over the support of the Confederation"

The Radio Zet guest also referred to the situation that happened last week between him and Sławomir Mentzen, one of the leaders of the Confederation. As Petru explained, he was in Poznań supporting the local Third Way candidate.
I told Sławomir Mentzen that I would come over and arrange a debate with him. I approached him, he was surrounded by bodyguards and Sławomir Mentzen said: I will invite you to the stage. He invited me, I got a microphone, we spent 4-5 minutes on stage. The crowd wasn't hostile, but like I said, it was quiet. They listened
– he reported.
Petru stated that although Confederacy supporters shouted at him "faggot…, go to Madeira", after the meeting several participants, including a "young Southern woman", approached him.
She said she was embarrassed by Mr. Mentzen's attitude and that she was very grateful that I was there
– said the economist. When asked about his strengths that Mentzen lacks, he replied:
When I make a suggestion it gets counted and I know what I mean and he throws it to the wind and then says he doesn't know or backs off from it.
And vice versa? Ryszard Petru pointed out that Mentzen had so far enjoyed support, which he in turn lacked.
I want to take over the support of the Confederacy. I imagine a scenario where we capture so many Confederate voters that the Confederacy doesn't join. It is possible. We can push them to the threshold
– said the former leader of Nowoczesna.
I wonder whether Szymon Hołownia and Władysław Kosiniak-Kamysz will endorse Petru's proposals, especially regarding the privatization of companies. The former in particular has not yet had the opportunity to present itself as a staunch supporter of such liberal economic solutions.
aja/Radio Zet
Source: wPolityce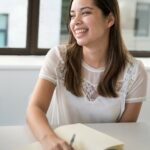 Emma Matthew is a political analyst for "Social Bites". With a keen understanding of the inner workings of government and a passion for politics, she provides insightful and informative coverage of the latest political developments.