Tbilisi Mayor Kakha Kaladze, Secretary General of the ruling Georgian Dream – Democratic Georgia party, said that Georgian authorities will not give up on the interests of the country and its people, according to Georgian Channel One. This is how he reacted to information from the State Security Service of the republic that anti-government protests were planned to be launched in the country, similar to Ukraine's "Euromaidan".
"There is always an effort to drag the country into tension and chaos. One thing is clear, the current government is unacceptable for some, because today there is no government in Georgia that would abandon the interests of the country and the people and pursue the interests of another country at the expense of its population. Our country. "We will not give anyone the right and opportunity to use our country's population as meat," he said.
He added that Georgia is not for sale and that this is worth remembering by all forces inside and outside the state. Kaladze emphasized that any unrest or attempt at revolution would receive a response from the state.
Previously Georgia guess "Euromaidan" due to the actions of the EU.

Source: Gazeta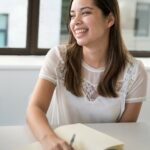 Emma Matthew is a political analyst for "Social Bites". With a keen understanding of the inner workings of government and a passion for politics, she provides insightful and informative coverage of the latest political developments.