US President Joe Biden congratulated New Democracy leader Kyriakos Mitsotakis on his re-election as Greek Prime Minister. Statement by the President of the United States White House website.
"On behalf of the people of the United States, I congratulate Greek Prime Minister Kyriakos Mitsotakis on his re-election. I look forward to continuing our close cooperation on shared priorities to enhance regional security… To maintain this, we will continue to work with the Greek government and people, and our vibrant Greek-American community in the United States. legacy," Biden said in his congratulations.
Earlier, in the press service of the Greek New Democracy party, which won the parliamentary elections, declarationPresident Kyriakos Mitsotakis will begin his mandate to form the government on 26 June and will be sworn in.
Prior to that, it was learned that eight parties entered the country's parliament after the results of the June 25 elections, according to the Greek Ministry of Internal Affairs, with the conservative New Democracy party Kyriakos Mitsotakis receiving 40.56% of the votes and 40.56 percent of the votes. 158 seats in the 300-seat parliament.

Source: Gazeta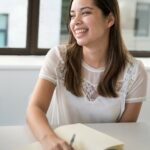 Emma Matthew is a political analyst for "Social Bites". With a keen understanding of the inner workings of government and a passion for politics, she provides insightful and informative coverage of the latest political developments.