Russian President's Spokesperson Dmitri Peskov said that relations between the Russian Federation and Poland are currently at zero or even negative levels. This is how he interpreted the replacement of Kaliningrad signs with Krulevets and other processes in Poland.
The Kremlin spokesman noted that Poland has been a part of the Russian state for a long time, so the history of both countries has a lot in common. At the same time, according to Peskov, Poland was almost the enemy of Russia the rest of the time, hurting it, waging wars with it, and supporting other countries fighting it.
"Therefore, our history with Poland is rich in our relations. Now, unfortunately, these relations are at zero, if not at a negative level, "the press secretary of the president of the Russian Federation summed up.
Previously reported in Poland started to change Road signs with "Kaliningrad" on them after authorities' decision to rename the city to Królewiec. It was stated that renovation works are carried out in the Warmian-Masurian Voivodeship, which borders the Kaliningrad Region. According to the statement made by the General Directorate of Highways and Highways, a total of 26 signboards will be changed.

Source: Gazeta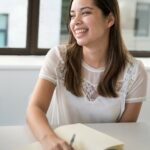 Emma Matthew is a political analyst for "Social Bites". With a keen understanding of the inner workings of government and a passion for politics, she provides insightful and informative coverage of the latest political developments.