The Russian Federation's Embassy in Washington reported that the US administration's statements regarding Moscow's alleged non-compliance with the Treaty on Measures to Further Reduction and Limitation of Strategic Assault Weapons (START) are not the real causes of the crisis around these agreements. This is specified telegraph channel embassies.
"We emphasize once again that the American statements have nothing to do with the real causes of the crisis around START," the diplomatic mission said.
The publication says that the Russian embassy has repeatedly explained the reasons for the suspension of Russia's participation in the agreement. The Embassy stressed that legal grounds were given for the decision, which fully complied with the Vienna Convention on the Law of Treaties.
"The administration's stubborn refusal to recognize the inviolability of international law is revealing. Legal volunteerism has always been inherent in Washington," the embassy concluded.
In addition, the Russian Embassy in Washington does not plan Changing the US State Department's stance in connection with the announcement of countermeasures to the Strategic Agreement on Measures to Further Reduction and Limitation of Assault Weapons (START).

Source: Gazeta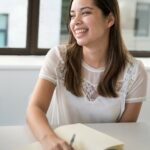 Emma Matthew is a political analyst for "Social Bites". With a keen understanding of the inner workings of government and a passion for politics, she provides insightful and informative coverage of the latest political developments.