Armenian Prime Minister Nikol Pashinyan, during his meeting with the representatives of the Armenian community in Moldova, urged not to exaggerate the problem of Armenian and Azerbaijani settlements that existed on the territory of the two countries during the Soviet period. It has been reported DEA News.
"About Tigranashen (village, former Azerbaijani settlement on the territory of the Armenian SSR) … At the political level, we start from the fact that Kyarki (the Azerbaijani name of the village). We say we have to look at legal grounds. Politically, if according to this map (1975) it turns out to belong to Azerbaijan, we are fine. It is not a fact that Azerbaijan will want to return Artsvashen (a former Armenian enclave on the territory of the Azerbaijan SSR) and take Karki. But if it is, I ask that we not exaggerate the importance of this issue."
According to him, "There is no such enclave that would create an insoluble transport problem for Armenia."
It was previously learned that the President of the European Council, Charles Michel, will meet with the leaders of Armenia and Azerbaijan, Nikol Pashinyan and Ilham Aliyev, in Moldova. it will include June 1.

Source: Gazeta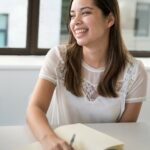 Emma Matthew is a political analyst for "Social Bites". With a keen understanding of the inner workings of government and a passion for politics, she provides insightful and informative coverage of the latest political developments.