You must not bother the god in the person of Tusk, and if he turns around, you must quickly apologize and punish yourself.
This case says more about Donald Tusk than a hundred of his speeches and other forms of harassing people. This case also says a lot about how the Citizens' Platform deals with people. And it is not true that everything here is a calculation, a drink for water or a show. It is not true that there is no such category as truth or honesty in PO. While touring the country with Kolberg, Donald Tusk does not organize any circus, he never crosses moral boundaries.
During one of the meetings with Tusk, a resident of Chorzów, more in favor than an opponent of PO and its chairman, invited Tusk to his home. To see the game between the Czech Republic and Poland, to make my underage sons happy. And talk about why the municipal stadium in Chorzów is a monument, and why the mayor of the city of PO mocks the residents and does not keep his word that he will renovate the stadium. In fact, when the topic of the stadium came up at that first meeting, Tusk ritualistically stepped forward and gave an admonition of sorts.
A visit to the house of a resident of Chorzów resulted in a video where good Uncle Donald gave the kids a ball and it was fun. The video distributed by the good uncle himself was supposed to show what a cool dude he is. How easily he finds a common language not only with ordinary people, but also with children. We didn't find out if the stadium was also mentioned or if the good uncle committed to anything. There are many indications that it is.
A few days passed and the good uncle had another meeting, in which he had to demonstrate the face of an avenger, because you can't credibly fight PiS by sticking to the role of a clumsy uncle. The man who received Tusk at home a few days earlier did not realize that he was already talking to the avenger this time. Besides, he didn't feel that Tusk couldn't be treated with impunity as a frivolous fellow who would promise anything and do nothing.
Not only did the Chorzów resident come back and start making some gestures of goodwill, but he wanted to return to the matter that had been solved. She must have been taken care of since Uncle Donald promised something in front of the kids. Tusk always does things this way and no one cares. And he started whining that it was fun, a nice video had been made, but nothing changed. It was too much.
A citizen of Chorzów receiving Tusk at home should shut up, as he was honored with such an honor. Staying next to Tusk for a minute should make him eternally grateful, let alone several hours, and even at the same table. Showing even a hint of dissatisfaction is just a crime, because Donald Tusk doesn't pick someone so that some sour comes later.
There was nothing for it but to scold the disgruntled man who had raised his hand against the Big Man (one of the greatest, as the resident of Czeladz said). Donald Tusk had to personally take his word for it and scold him, for what a rudeness it is for anyone, after staying in an exceedingly generous home that deserves to be remembered for 275 years, to show humor.
The Chorzovian turned out to be an ordinary ungrateful one. For many reasons. He spoiled the Great Man's mood. He made him react unpleasantly, which must have been extremely cruel and hurtful for a man of such angelic character. He forced the retraction of the video, which was nice and pleasant. He spoiled the mood not only of this meeting, but of the entire tour. Despite these crimes, the citizen of Chorzów was treated leniently anyway.
When Donald Tusk kindly agrees to let in some profanity, it's not to get mad later. He's so awesome that mere mortals could back him up if he wanted to get on a horse, for example. People need to remember that Tusk is doing them a favor by just being there, and visiting home is like landing people on the moon. Tusk can only be worshiped, shown gratitude and adored. Any hand raised against Tusk, even symbolically, must be cut off.
Donald Tusk isn't there to help or even listen. He is there to arouse admiration and evoke appropriate veneration. He is only a deity. You don't have to do anything to worship him. And it was sad to see a man upset him by taking advantage of the Big Man who was doing him a favor by visiting his house. And who cares that we have this Great Man and he makes Poland famous in the universe.
This is a simple lesson. You must not bother the deity, and if he does, you must quickly apologize and punish yourself. And then you immediately know why Tusk is different from everyone else and why no profane should violate his divinity. Knowing this, you can enjoy the existence of a deity and chase a runner to the urn to repay the deity, and if not him, then someone who has his place. understood?
Source: wPolityce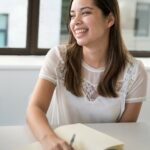 Emma Matthew is a political analyst for "Social Bites". With a keen understanding of the inner workings of government and a passion for politics, she provides insightful and informative coverage of the latest political developments.