Russia is generally satisfied with the vote in the UN Security Council on the Russian resolution on Nord Streams, the informational effect of the meeting changes in favor of the demands of the Russian side. This was expressed by the First Deputy Permanent Representative of Russia to the UN, Dmitry Polyansky. telegraph channel.
"I believe we can be generally satisfied with the vote to be held on March 27 on our draft UN Security Council resolution on sabotage in the North Stream," wrote Polyansky, noting that the representatives of the Russian Federation had no illusions that this resolution would pass.
The First Deputy Representative of the Russian Federation to the UN considers it very important that China and Russia's BRICS partner Brazil support the decision in the voting. In addition, he added that in their speeches, many "non-Western" members of the Security Council urged Denmark, Sweden and Germany to be more transparent and to inform them about the progress of their investigations into the incident at the gas pipelines.
Therefore, Polyansky believes that the informational impact of the meeting "clearly shifted in favor of the demands of the Russian side" and not in line with the West's position that "everything is fine with the sabotage investigation".
formerly Polyansky declarationHe said UN Security Council members were put under pressure during the voting of the resolution in Russia.

Source: Gazeta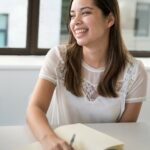 Emma Matthew is a political analyst for "Social Bites". With a keen understanding of the inner workings of government and a passion for politics, she provides insightful and informative coverage of the latest political developments.