I have experienced this many times in Ukraine. You see a Pole in these strange times and in a strange place, you know each other for 10 minutes, but suddenly you start working together as if you were sworn under the same banner in an underground organization. This was the case when I met Michał from Gdańsk, a volunteer whom we accidentally met at a dinner party in the city of Dnipro. It took two strangers, I don't know, maybe half a quarter of an hour, to decide to go to Lyman in the Donbass, then already occupied by the Russians. Two days later I stood with him, my colleague, who suspended the company's operations to fill the car to the brim and move to Ukraine with humanitarian aid, with this Michał with arms raised in the forest near Lyman, because a soldier had just jumped out of the bushes and shouted in Russian: "hands up". It turned out that he was Ukrainian, we laughed, made material and humbly returned from the village on the river Doniec.
Michael and others
How long would it take to settle a war with a stranger? Because Poles in Ukraine do it quickly, efficiently and with imagination, pretending not to recognize themselves with the invisible Uhlan shakas and epaulettes, showing the type of unit, the degree of dedication and the style of the expedition. It was similar to Monika, who has very left-wing views, who one day sends me indignant remarks for criticizing the opposition voters, and the next she helps like no other to take care of the refugees who stayed in my house in Krakow when I was in Donbass. Or those three guys from Świętokrzyskie Voivodeship I met in Żytomierz who told me about new discoveries around Makarow, which made me arrive there an hour later with the cameramen, talking to the city's mayor about the realities of the Russian occupation.
Darius in tracks
Since that's how polish works, I shouldn't be surprised that Dariusz Wołosiuk wrote to me and gave me details about extraordinary Ukrainian history.
He came back from eastern Ukraine for his volunteer missions, he rushed 1000 kilometers across this great country and from the point of view of probability – from a speeding car – he could not see the Polish flag waving above the grave. And since he noticed, he did not have to think about the red and white visible in the Volhynian village of Usicze. And in case he was wondering, he didn't have to look for contacts with the residents to explore this story. However, Dariusz was stubborn, the white-red flag got into his head and couldn't get out. For example, Dariusz discovered the story of a 26-year-old Ukrainian volunteer, Bogdan Szczerbyk, whose last wish was to rest under the Ukrainian but also the Polish flag, which read: "All is well".
READ MORE:
A Ukrainian from Volhynia wanted to be buried with a Polish flag! Get to know the story of Bogdan Szczerbyk!
Dariusz experienced a typical Polish way of this war. After all, it started with a little help, then he ventured further and further, finally he saw this flag and did not let go of the subject. He found the boy's mother and encouraged her to share the Ukrainian volunteer's story, which is slowly making its way to other media and becoming one of the symbols of Polish-Ukrainian reconciliation. Similarly, "Batman", a Polish volunteer in the Ukrainian army, got involved in the war, in our Polish cause to defeat the Russian Empire, which started with transporting refugees and ended with Ukrainian comrades-in-arms, who drove the invaders to hell.
What's coming in to us?
And here is Polish identity in wartime Ukraine in all its glory – "journalists" (perhaps all but one) bring humanitarian aid, volunteers find subjects for journalists, travel further than they have declared to their wife and mother, and sometimes take eventually arms, joining the Ukrainian army. Oh, believe me, every Pole's eyes sparkle at the sight of the Polish "Crab" throwing fire on Russian positions, our tongues loosen in the trenches, dugouts and military bases, as we wish these Ukrainians victory, do we encourage them, and maybe even we are a little jealous, not the war, of course, not the tragedy of the invasion, but courage, heroism, toughness?
The Russian invasion is a crime of genocide with its deportations, murders, rapes, mass graves and underground concentration camps, a great tragedy for Ukraine and a burden for our Poland. However, this difficult test of history was passed not only by the Ukrainians, who took up arms in defense of their imperfect country, but also by us – the champions of mercy, humanitarianism and voluntary courage. No one gets the six on this test, although many will try. Collect as many testimonials as possible.
And you can read the story discovered by Darius here:
Source: wPolityce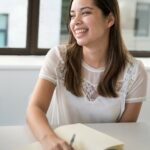 Emma Matthew is a political analyst for "Social Bites". With a keen understanding of the inner workings of government and a passion for politics, she provides insightful and informative coverage of the latest political developments.