Civic Coalition, Left, Confederation and Poland 2050 will support the PSL motion for a vote of no confidence in Henryk Kowalczyk, Minister of Agriculture and Rural Development, politicians from these groups announced on Sunday. "We will defend our minister, all allegations are fabricated," PiS MP Radosław Fogiel stressed.
PSL will file a motion to dismiss Minister Kowalczyk
During Saturday's meeting with the residents of Busko-Zdrój, PSL President Władysław Kosiniak-Kamysz announced that next week he would introduce a motion to dismiss Deputy Prime Minister, Agriculture Minister Henryk Kowalczyk. According to him, Minister Kowalczyk "deceived the Polish countryside and led the Polish peasant astray".
On Sunday, ahead of politicians' discussion, Polsat News broadcast excerpts from the farmer.pl portal's film of the protest that took place on Friday at the AgroTech fair in Kielce. Kowalczyk, who was present with them, was surrounded by protesting farmers from the "Cheated Village" Association. Whistles and cries of criticism were heard in the background against the minister.
Deputy Speaker of the Sejm, PSL MP Piotr Zgorzelski, when asked about the behavior of the farmers, said they were upset that "a lot of grain from Ukraine was pouring into Poland unchecked". He added that the "flooding of Ukrainian grain" caused a fall in prices and "a fall in the Polish peasant's income with a simultaneous rise in fuel and fertilizer prices."
Fogiel: We will protect our minister
Radosław Fogiel, Member of Parliament for Law and Justice, replied that there were indeed situations in the past when "someone cunningly" tried to sell Ukrainian grain in Poland, which would be transported through our country, and that is why wagons and trucks are still used today sealed on the Ukrainian side.
Farmers from provinces adjacent to the border with Ukraine receive compensation
he assured.
As with any vote of no confidence, we will defend our minister. The opposition will not decide who is a member of the United Right government, and all these allegations are trumped up. Law and Justice takes care of the Polish countryside, it takes care of farmers. Suffice it to say about the leveling of subsidies to the European average, or even about the recent decisions on the abolition of the need to give up the farm on retirement
Fogiel told PAP.
Who in the opposition supports the motion of no confidence?
KO MP Mariusz Witczak announced that his club would support the motion to sack Kowalczyk. He stressed that the opposition parties have always cooperated in no-confidence motions.
These substantive accusations against Kowalczyk are rational and we will definitely talk about them
– added.
The head of the left club, Krzysztof Gawkowski, told PAP that "today it would probably be normal for Minister Kowalczyk to resign, and if he doesn't, the left will of course vote for his resignation."
He stressed that farmers' dissatisfaction was growing due to the lack of control over Ukrainian grain, its prices and months of "incompetence in the Ministry of Agriculture".
Confederation MP Krzysztof Bosak also announced in Polsat News that his party would support a vote of no confidence in the Minister of Agriculture and Rural Development.
At the moment, Kowalczyk is just the deputy of Kaczyński (President of PiS, Jarosław), a man for special duties, who, if it is necessary to suppress some social resistance, Kaczyński sends him there
– added.
The head of Poland's parliamentary group for 2050, Paulina Hennig-Kloska, also announced support for the motion. She noted that the profitability of agricultural production in Poland has been falling for eight years and "this is the bill the village is issuing to Law and Justice today".
READ ALSO: PSL announces a motion to fire the Minister of Agriculture. A government spokesman replies: We see it as part of the upcoming campaign
aja/PAP
Source: wPolityce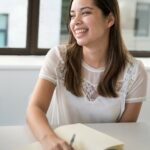 Emma Matthew is a political analyst for "Social Bites". With a keen understanding of the inner workings of government and a passion for politics, she provides insightful and informative coverage of the latest political developments.