Lech Kaczyński was the architect of our political program, the vision of a secure and sovereign Poland, which we are implementing and will continue to implement, Deputy Prime Minister, Minister of State Assets Jacek Sasin said on Sunday in Wysokie Mazowieckie (Podlaskie Voivodeship).
On weekends, PiS politicians meet voters as part of the "Future is Poland" program tour.
In Wysokie Mazowieckie, Deputy Prime Minister Sasin spoke of an "alternative reality" that would now prevail if the PO-PSL coalition ruled for a fourth term.
Imagine what Poland would look like then, would it look like today: safe, that eliminates division, that takes care of Polish families. NO. It would look like this: Lotos is Russian-owned, as are many Polish companies that have been privatized and owned by Western conglomerates. It is Poland that still depends on Russian raw materials, Russian oil and gas. Actually, there is no Russian gas because the Russians turned off the tap. It is a Poland with huge unemployment, because all the mines have already closed, the miners have ended up on the sidewalk, and not only them. Thousands of small and medium businesses went bankrupt because covid was on the way and the government couldn't find money to help them. It is also Poland, which is not militarily safe because it liquidates military units and garrisons
said Sasin.
Fortunately, Poland is different today, because you had the courage to remove these people from power. In 2015 you had the courage to give power to people who know the importance of Poland, how Poland should be governed, who have the courage to make difficult decisions
noted the politician.
He pointed out that the architect of PiS's political program is Lech Kaczyński.
(…) he was the architect of the vision of Poland that we are implementing, a safe, sovereign Poland that governs itself, cares for every citizen, no matter what family they were born into and where they live, that every piece of land and part of its limit. This is our program that we have been running for 7 years and we will continue to implement it
he stated.
He added that Lech Kaczyński was attacked "by those who always want to destroy our authority".
Even today they destroy the memory of St. John Paul II. Times change and the methods are always the same. There is always a hit on what binds us. (…) We already know those methods. We know who does it and why they do it. We already know that the TVN party is always at the forefront, that the activists from Wiertnicza will do everything they can to distinguish us, to deprive us of our authority. We know and we will not give up. We will defend our authority. We will use the authority of St. John Paul II
– emphasized the Deputy Prime Minister.
As he recalled, President Lech Kaczyński said Poland must be militarily and energetically secure in order to develop. In the context of energy security, Sasin said that the concept of building an LNG terminal in Świnoujście was presented by President Lech Kaczyński.
Sasin: Tusk did not come to Germany to pay reparations
After all, Donald Tusk did not come to Poland and he wants to take over the authorities so that Germany would pay reparations. .
During the Friday meeting with the residents of Bytom, Tusk was asked, among other things: for reparations from Germany. They were asked by one of the men whose ancestors, he said, had been sent to hard labour; he accused PO politicians of ridiculing attempts at reparations. Tusk replied that he did not speak ironically about reparations and did not laugh at them, but he did laugh at the current administration's actions on this issue, and his party supported the first resolution on reparations many years ago.
Tusk announced that if he had some degree of government responsibility, benefits would be obtained from Germany for the benefit of the surviving Poles, victims of German aggression during World War II.
I believe it is playable and winnable; that's all you have to be able to do
he said.
I'd rather pull up the money that Germany gives, and I've taken record amounts out of the European treasury, that's German money too, and PiS suckers with (Arkadiusz) Mularczyk leading the way with reparations papers, and in fact they're billions of Polish zlotys finance the German economy, because the Germans took the money from KPO
Tusk said.
On Sunday, during a meeting with the residents of Wysokie Mazowieckie (Podlaskie), Sasin said he was "shocked" by the words of Tusk, who – in his opinion – came to Poland to "settle the question of reparations, (but) to to put (it) under carpet".
If we have a right to claim damages, we will demand them, no matter how much effort Donald Tusk takes
Saisin said.
After all, this is not the reason why he (Tusk) came to Poland and wants to take over the authorities so that Germany would pay reparations. He came here with a completely different purpose, so that we would never ask for reparations, or rather that we should not ask at all, because why should we expect anything?
said the deputy prime minister.
tkwl/PAP/Twitter
READ ALSO:
— Sasin: The gas network of municipalities is part of the energy transformation. We want the gasification to go faster. Investments are needed
— A tough question for Tusk: "Do you mind Poland getting reparations?" What did the leader of the PO say? He attacked… Law and Justice
Source: wPolityce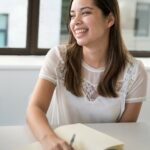 Emma Matthew is a political analyst for "Social Bites". With a keen understanding of the inner workings of government and a passion for politics, she provides insightful and informative coverage of the latest political developments.