Peskov noted that Russian President Vladimir Putin has not yet determined his stance on this issue.
"There is no official position on this at the moment. <...>. So I can't say anything. <...> "We should at least wait for the completion of the special military operation," he said.
close
You can see the whole gallery
in a separate report
see photo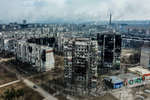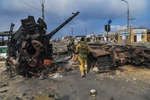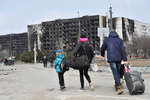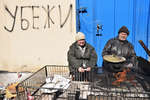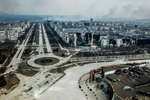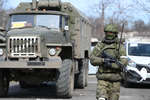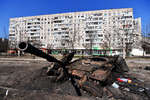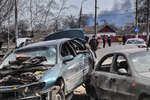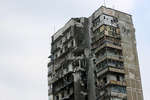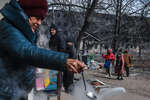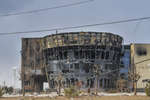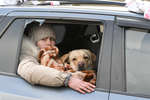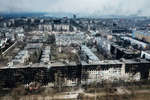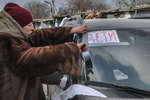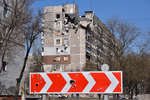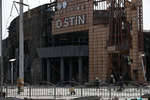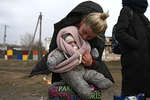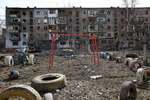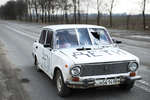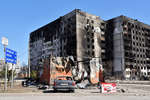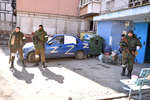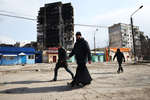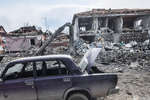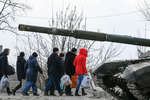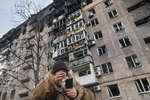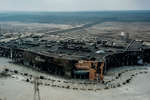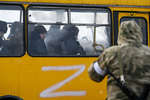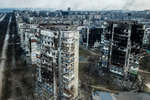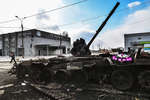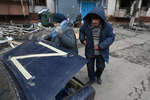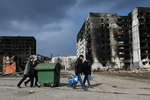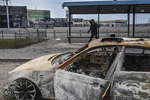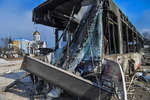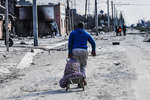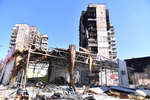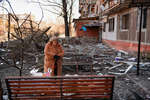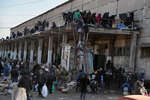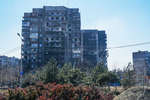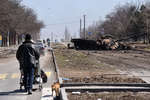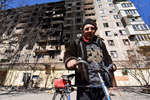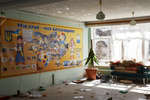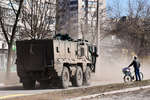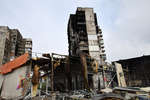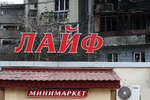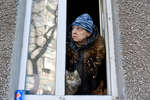 Thus, the Kremlin representative responded to a request for comment on Turchak's statement on Mariupol. Earlier reported"Our builders will come to Mariupol immediately" as soon as the special operation is over. "We will all fall. We will restore houses, businesses, port, schools with kindergartens. We are already working to ensure that retirees from the liberated areas receive our pensions. As long as the minimum wage is paid. But as cases arise, seniority, pay will increase. No one should doubt it – Russia forever." up here," he said.
In response, Peskov stated that this is how Turchak reacted to what happened. "As one of the leaders of Russia's leading political power, of course, he expresses his party views, his own views. "The party is proactive, reacting vividly to what happened," he said.
On March 11, the Russian Ministry of Defense reported that Russian troops completely blockaded Mariupol. "The city has been blocked, all bridges and approaches to the city have been destroyed, the main roads have been mined by nationalists," the ministry said.
Daniil Bezsonov, the first deputy head of the DPR Ministry of Information, reported on March 23 that DPR forces "saved at least half of Mariupol." At the same time, the situation in the city is still tense," he said.
Chechnya leader Ramzan Kadyrov said on March 24 that Russian forces took control of the city administration building in Mariupol.
On March 24, Turçak reported that the city was badly damaged in the wars. "Hundreds of houses were destroyed or burned. "Azov" did not stop at the ceremony with civilian objects – he placed firing points in them and deliberately destroyed them when they retreated. Russia will certainly restore all this. "It is now important to ensure safety and restore the heating circuit in the affected homes," he said.
In early March, a local resident said that "half of Mariupol is gone."
"When we left two days ago, <...> one in four houses either had such a hole in the wall, either without a roof or without windows. <...> Broken windows, burning circles. And for the two days we watched Mariupol from above, there was a constant glow on it, the city was on fire. "There is nothing left of Mariupol there," he said.
Party "United Russia" March 24 reportedHe established a humanitarian center in Mariupol. It was opened in the building where the METRO store works. "The distribution of food, basic necessities, household chemicals was organized. Here you can also charge your phone and get a SIM card," he said.
close
one hundred%
The head of the DPR, Denis Pushilin, emphasized that Mariupol is a large commercial and industrial city. As the Ukrainian forces retreat, the republic's experts can assess the extent of the destruction and what is needed to restore it. "We plan to restore everything, start everything so that businesses will work," Pushilin promised.
Residents of Mariupol from the territories occupied by the DPR can be evacuated from the city. Thus, in the village of Volodarskoye there is a temporary accommodation point, where people are provided with everything necessary, medical assistance is provided, and then transferred to Russia. "An average of 1,700 people pass through the checkpoint every day," United Russia said.
"There are several temporary accommodation points in Rostov, moreover – at your choice. All conditions are created at points. Children go to school everywhere," added Turchak.
Colonel General Mikhail Mizintsev, head of the Russian National Defense Control Center, said on March 23 that a total of 81,958 people were expelled from the city. In addition to these, 26 Vietnamese and Jordanian citizens were evacuated from Mariupol.
Andrey Turchak, Secretary of the General Council of the United Russia party, said that Russia will completely restore Mariupol, which was destroyed in the wars. Residents said the city was badly damaged and "nothing remains of Mariupol". The Kremlin also noted that Russia has not yet announced an official position on the restoration of the city. The Kremlin described Turchak's words as a lively reaction to what happened.

Source: Gazeta