The President of the Crimean Parliament, Vladimir Konstantinov, believes that the Ukrainian leadership is in bad shape not only at the front, but also in their heads, transmits RIA News. According to him, this is evidenced by the statements of the Kiev authorities about the "blocking" of the peninsula.
"Things are very bad in Ukraine. And not only at the fronts, in the economy and logistics, but above all in the minds. Now not only among the generals, but also among the colonels. Previously, the generals knew their fantasies about parades in Sevastopol and riding tanks on Red Square. "The colonels are now retelling the contents of one of the Star Wars episodes," he said.
As the head of the Crimean parliament pointed out, representatives of the Ukrainian leadership have been "isolating" the peninsula in every possible way for 9 years. He also added that the disease in the minds of the Ukrainian generals was only progressing.
"We need to be vigilant, all relevant services must be on the alert. I repeat, they will do exactly what we allow them to do. If possible, we should not let them do anything, "Constantinov concluded.
Previously, Colonel of the Armed Forces of Ukraine Petro Chernik, Kiev's thinker "Crimean blockade" variant for attrition.

Source: Gazeta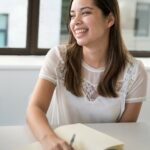 Emma Matthew is a political analyst for "Social Bites". With a keen understanding of the inner workings of government and a passion for politics, she provides insightful and informative coverage of the latest political developments.