Deputy Minister of Agriculture and Rural Development Janusz Kowalski addressed the opposition decisively from the podium of the Sejm. "Why are you shouting, opposition? Mr. Borys Budka in tights! You talked about theft here? You, who allowed Poles to be robbed by VAT mafia, drug mafia? – said Solidarity Poland politician. The attitude of the rulers was met with received a storm of applause.
Today you are against Poles who fight for freedom and sovereignty. Don't you like Minister Czarnek? You don't like Minister Ziobro because he discovered scandals, perhaps the biggest scandal in the Warsaw City Hall?
Kowalski asked.
Counterattack for the opposition
The opposition started shouting "thieves".
Thieves? Ask what is happening in Warsaw. Garbage affair. We are proud of our ministers!
noted the MP.
Then he turned to his colleagues from the benches:
Gentlemen, let's now show how proud we are of our ministers.
And then to the opposition:
You too?
Applause to the rulers
Then Janusz Kowalski started to applaud.
Well done!
he ordered.
Well done Minister Czarnek, well done Minister Czarnek! Waking! Well done!
– added.
His appeal received a favorable response from United Right deputies, who rose from their seats.
You will never come to power!
he shouted to the opposition.
Shout it out! Well done! We arrange you! We arrange Trzaskowski! And what are you laughing at, Nitras? laugh! Well done! Well done Minister Czarnek!
– added.
Then the deputy minister again turned to the opposition:
Laugh! You will never come to power!
Source: wPolityce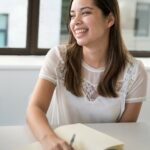 Emma Matthew is a political analyst for "Social Bites". With a keen understanding of the inner workings of government and a passion for politics, she provides insightful and informative coverage of the latest political developments.