PO voters want one list, reports the Saturday edition of "Super Express", referring to a poll conducted for the newspaper by the Pollster Research Institute among voters from opposition groups.
Our research shows that only 7% of PO voters want this party to run independently in this year's elections. Supporters of Donald Tusk's party (66) are open to one list with almost everyone: with the left (48 percent of respondents), with Poland 2050 (45 percent), and with PSL (41 percent).
– he reported in the Saturday edition of "Super Express".
Interestingly, the voters of the left want a coalition with the KO (30%), i.e. they reciprocate their sympathy
adds the newspaper.
Coalition by voters "People's Party".
According to the publication, PSL voters surveyed most often envision the start of the Peasant Party with Poland 2050 (31 percent), and – though less keenly (26 percent) – with the KO.
Voters of Poland 2050, in turn, want a coalition with KO (30 percent) or PSL (22 percent) more.
SE reported.
gah/PAP
Source: wPolityce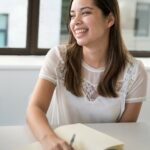 Emma Matthew is a political analyst for "Social Bites". With a keen understanding of the inner workings of government and a passion for politics, she provides insightful and informative coverage of the latest political developments.