Senior representatives of PSPV and PP re-staged the current dispute between the two parties in terms of financial progress yesterday. Therefore, Carlos Mazón, head of the Valencian Community PP, denounced that "Puig and the Valencian socialists have stopped being progressive in financial matters and this is very bad news for those in the Valencian Community who need it most". PSPV-PSOE Treasury spokesperson José Muñoz at the Cortes demanded that popular leaders "stop the financial demagogy".
"The Popular Party is in favor of a complete abolition of the inheritance tax because it makes no sense and is unfair and immoral for Puig to abolish it only from corporations and not from families and individuals," Mazón said.
With this in mind, José Muñoz replied, "No government has made as much progress in fiscal progressiveness as the government led by Ximo Puig, which implemented two fiscal reforms that lowered taxes on the middle and working classes of the Valencian Community." at the same time, a reminder that "99% of Valencia taxpayers do not pay inheritance tax".
Muñoz also stressed that "the PP's tax proposal is a big lie, implying that only large fortunes save 5,000 euros from their inheritance". "The right-wing tax proposal is designed for large fortunes and will only benefit 1.6 percent of Valencians," the socialist leader added.
Source: Informacion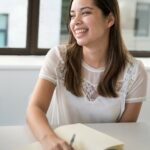 Emma Matthew is a political analyst for "Social Bites". With a keen understanding of the inner workings of government and a passion for politics, she provides insightful and informative coverage of the latest political developments.