A confusing set of circumstances, possibly evident during Aznar's infamous second tenure (2000-2004), led Catalonia to embark on an unstable flight forward in its quest for self-determination and independence. Ideological factors intervened, but at the same time and most of all emotional and distorted: manipulation of the parties of the Constitutional Court at the stage of legislative reform, the indescribable sentence that abolished the new Statute, many years of Catalan corruption that spilled over into many years of Catalan corruption. the general economic crisis itself, etc., which mildly and seriously affected the patriarch Pujol. They were factors that helped with re-concentration, anger, and sudden and insane breakouts.
In general, the state acted as it should: it applied existing remedies and demanded judicial responsibilities in a process that resulted in heavy penalties for those who broke the law. The therapy was effective because, logically, consensus is growing around the idea that it is possible to set its goals only in terms of democratic legality, even though the independence movement is sustained.
Resolving the problem, the progressive government soothed the wound. He pardoned the detainees, started negotiations with sovereign entities (in some cases successful, in others unsuccessful), encouraged easing to pacify legitimate domination. Catalonia apparently relaxed. It just keeps screaming "Junts" (ex-CiU). And the question is clear: does it not make sense to continue on this path of relaxation, rather than right-wing, hostile, re-implementing rigidity and rigidity?
Source: Informacion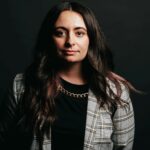 Barbara Dickson is a seasoned writer for "Social Bites". She keeps readers informed on the latest news and trends, providing in-depth coverage and analysis on a variety of topics.