Enrico Lettaleader Italian Democratic Party (note), took out all his artillery this Friday as a last try To halt the advance of the right-wing coalition, which intends to vote in the tense elections this Sunday. With a short closing statement filled with simple slogans, Letta said, accused his political opponents of being a "regressive right" Those who want Italy to regress in rights and freedoms. "We ran an election campaign talking about the Italy of the future. They talk about things from the past," he said.
With this starting point, the progressive began his speech in which he asked. lower taxes for workers, as he pointed out, while criticizing his opponents' proposal to impose a rate called a "flat tax" meaning "helping the rich". Soon after, Letta criticized her right to refuse citizenship to foreign minors who were born and raised in Italy before the age of 12 and were educated in a transalpine country.
"Shameful. There are athletes who are not White or Arianbut they won medals for this country," he said, deliberately using the racist language that progressives ascribe to the Italian right. In line with this, Letta also rejected the "anti-science" criticisms of Giorgia Meloni, the leader of the far-right Italian Brotherhood, who criticized the health model carried out so far to combat it. epidemic.
However, progressive stigmatized the right as 'denialist' in the climate crisis. Defending the European Union (EU), he said, "The guys at Friday For Future are right to protest and they have to do more." "¡criticize the EU!He added with a statement that looked like, "It's done. Our commitment doesn't end this Friday, it starts these days." a warning to your competitors He stated that he will continue to take initiatives that are inconsistent with his activities. "All the encouragement from Spain so that the progressive alternative that Enrico represents will win the elections in Italy," he predicted. Pedro SanchezHead of the Government of Spain.
Source: Informacion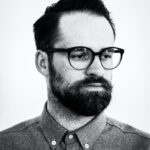 Brandon Hall is an author at "Social Bites". He is a cultural aficionado who writes about the latest news and developments in the world of art, literature, music, and more. With a passion for the arts and a deep understanding of cultural trends, Brandon provides engaging and thought-provoking articles that keep his readers informed and up-to-date on the latest happenings in the cultural world.