Governor Bank of SpainPablo Hernandez de Costhe Bank of Spain this Tuesday. plans to "significantly" revise its growth forecasts in September. Spain GDP in 2023 and "lightly" forecasts of the Spanish economy for 2022.
In an action organized by La Vanguardia in La Pedrera, Hernández de Cos referred to the Spanish Government's new predictions about the evolution of the Spanish economy.
The Executive led by Pedro Sánchez did not change his expectations for 2022 (4.3%) GDP growth this Tuesday, but reduced eight-tenths of its 2023 forecast, up to 2.7%.
The governor assured In its latest forecasts for June, the BdE projected that the Spanish economy will grow by 4.1% this year and 2.8% in 2023.
He provided that He believes the Spanish economy will deliver "relatively strong" growth in the second quarter of the year however, he added that the dynamics of the gradual slowdown in growth suggest that the BdE will "significantly" revise its forecast for the Spanish economy in 2023.
Hernández de Cos reminded that the European Central Bank has recently decided to increase interest rates by 0.5%, more than expected, due to the emergence of some risks it has considered for the European economy.
In fact, it guaranteed central scenario of forecasts ECB I did not foresee in June Distribution of energy in European countries due to the war in Ukraine, but simulations have already been made about the effects of such a measure.
In the case of Spain, the Bank of Spain's calculations are therefore a reduction of between 0.8% and 1.4% of GDPmuch lower than in other European countries due to final gas and oil cuts, but Hernández de Cos insisted that such forecasts are really difficult to make because it will be necessary to see how fast these sources of supply will be. replaced by others.
"permanent" inflation
On the other hand, it is assumed that the governor inflation, which he said was "more persistent" than originally anticipated, will remain at "very high" values ​​in the summerbut expects it to tend to "converge to 2%" in the medium term
"Salary moderation is essential to avoid runoff effects (inflation)," he assured, and once again insisted on the comfort of signing an income agreement in Spain to avoid price increases and to share any "revenue losses" from inflation.
He was against "showing" public wages and pensions to increase symmetrically to inflation, i.e. to increase both as prices evolve, but he advocated tying minimum pensions to the CPI to help people with less purchasing power.
As for the private sector, he argued that, taking into account the reality of every business sector, wages are growing below inflation while job margins are shrinking at the same time.
Regarding the normalization of interest rates, he said he assumed the ECB would continue to take action, and during this normalization process, markets attributed this milestone to "levels close to the natural rate that can be placed at 1.5%". outside.
On the other hand, he stated that Spain should design its fiscal consolidation program "early" to give an image of "confidence and certainty" in the sustainability of public finances, although it will not implement it yet.
bank taxes
In addition, Hernández de Cos this Tuesday "not easy" to set up banking taxes that do not affect credit volume, interest rates and financial stability..
The head of the Spanish central bank explained that the ECB has focused on two issues related to its mandate when assessing such taxes in the past: monetary policy and financial stability.
"What is desired from a central bank perspective is that a potential tax should not affect the volume of credit.It is not negative to interest rates, but also to financial stability," he said.
He refused to consider the tax because he still assures that its details are not available and therefore considers it difficult to know 'ex ante' whether the requirements the ECB has considered will be met, he said, adding that the community bank's opinion has been generally negative.
Source: Informacion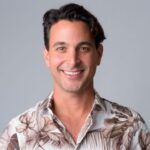 Calvin Turley is an author at "Social Bites". He is a trendsetter who writes about the latest fashion and entertainment news. With a keen eye for style and a deep understanding of the entertainment industry, Calvin provides engaging and informative articles that keep his readers up-to-date on the latest fashion trends and entertainment happenings.