JGS is a 43-year-old man from Vigo who likes to go to the beach to disconnect and "keep calm". Specifically, he usually goes to Cabo Estai, where he lays on one of the rocks next to the sand to sunbathe. He was right there last Tuesday afternoon, when he fell asleep and there was no one around. When I woke up, the nightmare started. Right next to him was a man, with two women, "a foot" from where he lay, and although there was plenty of room in the area. Politely, JGS asked him if they could think a little more and walk away, to which he aggressively replied: "Shut up fagot".
The victim ignored it but insisted on keeping some distance as the beach was empty and they didn't need to stand next to it. The offender did not listen to the motives and repeated the insult. "I already jumped in there and they started making fun of me. I was naked and one of the guy's friends took out his cell phone and started recording me, he focused on my face and then I decided to take the phone from him. There he already gave it to me right away two punches in the face and I pushed him and we both fell to the ground. He then grabbed a cooler, which is usually taken to the beach, and threw it at my head, carving a gap above my left eyebrow. Not only that, she threw everything in the fridge at me. At that moment, I was terrified," says the victim, whose voice is hoarse every time she remembers what happened. And still in shock.
Later, the victim managed to immobilize the attacker on the ground, but one of the women started kicking him in the back. That's when he couldn't take it anymore and called 112. "While I was searching, one of the women took my stuff and threw it on the beach.. I waited for the police to come, while they kept calling me a faggot, I called my mom," recalls JGS
When the police and ambulance arrived, this gay man from Vigo noticed that his face was covered in blood. For the wounds were multiple: a broken tooth, cuts to his face, mouth, and head, and raw knees from his blows to rocks.
"I wasn't at all then, I couldn't talk about what happened. It was the next day when I contacted Pvlse (the LGTBI collective in Vigo)," he recalls. Pvlse has an agreement with the National Police to prevent attacks on gay and transgender people and immediately reports legal action to the JGS. Persons in charge of the association assisted the victim in filing a complaint about the assailants at the National Police station.
It was agreed with the Police that what would previously have been committed as a simple offense of injury will eventually be committed as a hate crime, because to physical attacks one must add homophobic insults and violent violence and persecution towards the victim. what events occurred. At Vigo's LGTBI collective, they are completely horrified by what has happened. "This is very serious, it could have been another Samuel case," said Francisco Francisco Fernández, director of the association, which also has an observatory open to the entire group.
JGS is particularly concerned after learning that the attackers had filed complaints against him. "I couldn't believe it because all I did was drive them away", he assures. Although she did not want to reveal her identity, she decided to tell the newspaper of the same group, Prensa Ibérica, what had happened to Faro de Vigo. "I've been going to Cabo Estai for ten years and have never had a problem but now I'm afraid to go there. This pisses me off and it's totally unfair. But I want you to know what happened is a way of trying to prevent this from happening again," says the victim, who, despite the injuries, decided not to take sick leave and continued to work to keep her mind busy.
Source: Informacion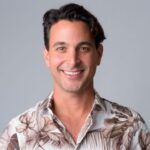 Calvin Turley is an author at "Social Bites". He is a trendsetter who writes about the latest fashion and entertainment news. With a keen eye for style and a deep understanding of the entertainment industry, Calvin provides engaging and informative articles that keep his readers up-to-date on the latest fashion trends and entertainment happenings.