68% of operators logistics sector and 'retail' –retail tradeAccording to a report by -, they expect to increase their turnover this year. CBRE consultant. The report, presented by this consultant during the International Logistics Exhibition (SIL) currently held in Barcelona, ​​is based on market research conducted on fifty operators between April and May. These are sweet times for all firms in the industry amid price hikes and storage space shortages. While 68% of respondents say they expect an increase in turnover in the coming months, only 16% say they expect a decrease in sales. 40% of logistics operators anticipate higher profits next year, this rate drops to 20% for 'retailers'.
report titled, 'Confidence index in the Spanish logistics sector'It also highlights the optimism of the industry despite the current situation, as the respondents' score reached 54, slightly lower than in 2021 at 59.4 points, but significantly higher than the 35 points achieved in 2020. , 43% of respondents are most concerned rising inflation and geopolitical instability. Logistics operators are equally concerned about both (48%), while fuel prices and shipping costs are top concerns for retailers (21%). Regarding the geopolitical situation, one in three respondents expects international supply chains to be restructured, while 6% believe the current instability will not have any impact on their companies. Currently, covid is no longer a concern for this industry.
In the opinion of the national director of CBRE Industrial and Logistics in Spain, Alberto Larrazabal These data show that "the Spanish logistics market has recovered very quickly after the global pandemic, thanks to the location of Spain, which has a strategic position compared to Europe and South America, as well as incoming foreign investments."
As a reference confidence level Regarding next year's business conditions, 30% felt optimistic and perceived the business environment as positive (compared to 20% in the first edition of 2020 and 49% in the second edition in 2021). In this sense, logistics operators are a little more optimistic about the future than 'retailers'. 72% of the interviewees expect to invest in logistics and supply chain next year, a five-point increase compared to 67% recorded in the previous report. In this edition, logistics operators and retailers show the same perspective on planned investments, but last year logistics operators were less positive and had a 65% chance of investment, compared to 68% of retailers inclined.
Regarding employment, 62% of respondents expect to increase the workforce between 2% and 10% (30% in the first edition and 41% in the second edition). Only 22% do not plan any changes and 16% foresee a reduction in workforce (20% in the 2021 edition).
With demand for logistics warehouses much higher than in the previous year, 60% of respondents expect a demand for them in the next twelve months (compared to 48% of respondents who chose the same answer in 2021). In this case, and similar to the previous year, logistics operators were much more optimistic than retailers, as 80% expect a growth in logistics space demand in the coming months compared to 74% last year and 47% in 2020; Only 23% of retailers consider expanding new surfaces in their future plans.
Regarding future real estate operations, the obsolescence of facilities, the lack of current supply and the rising cost of construction materials are the three factors that worry most survey respondents. In addition, half of respondents believe artificial intelligence, IoT, and automated vehicles will have the biggest impact on logistics warehouse operations over the next three years, followed by robotic process automation, autonomous mobile robots, and automated storage and retrieval systems.
Source: Informacion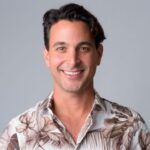 Calvin Turley is an author at "Social Bites". He is a trendsetter who writes about the latest fashion and entertainment news. With a keen eye for style and a deep understanding of the entertainment industry, Calvin provides engaging and informative articles that keep his readers up-to-date on the latest fashion trends and entertainment happenings.