cesawithin the framework of the transformation plan Reducing freshwater retention by 20% in water stressed areas by 2025Regarding its use in 2019. This decision, which is one of the most ambitious decisions in the energy sector on an international scale, More than 3 million cubic meters of fresh water savings per year.
Determined by target The Water Table, a working group of the company To identify and evaluate initiatives and projects that will help to use this resource more efficiently by analyzing water management in its activities. With this interdisciplinary internal committee, Cepsa aims to increase its efforts to increase efficiency in water use in all its businesses, especially in areas with water stress, and to increase its knowledge about the water cycle in large production facilities, the percentages of recycled and reused water.
The company will undertake different initiatives to reduce your fresh water consumption. Among others, the reuse project at the wastewater plant of the Energy Park in San Roque (Cádiz) stands out. A significant improvement in wastewater treatment will reduce the water consumption of this plant by 20%.. These will be converted into reusable water that can be used in cooling towers, and will be subjected to an ultrafiltration process that will improve their quality. On the other hand, it is worth highlighting the project for the improvement of the liquid waste treatment plant of La Rábida Energy Park.
Alvaro Diaz BildCepsa's Health, Safety and Environment (HSE) director assured: "At Cepsa, we set ambitious targets for ourselves to contribute positively to society and the future of the planet.. The commitment we announced today puts us at the forefront of the industry in an area where we are already a benchmark, but where we want to continue moving forward. The ecological transition goes beyond promoting sustainable energies, it also requires responsible management of natural resources. Cepsa is aware of the importance of water as a source of life and people's fundamental right to access and availability of fresh water. Water is essential to our operations and a priority for the company, so we are committed to the efficient and responsible use of water."
Cepsa is one of the leading companies in its sector in water management.With an A-Leadership rating in the Water Safety ranking prepared by the CDP (Carbon Disclosure Project). Every year, this nonprofit analyzes the work of nearly thirteen thousand companies from all industries and countries, making it the main environmental information platform in the world. Only 7% of companies in the oil and gas sector managed to position themselves at Leadership level in water in 2021, putting Cepsa above the industry and regional (Europe) average.
But the company's passion for this goes even further, as it wants to extend it to the third parties it works with. In this way and in accordance with the corporate sustainable purchasing policy, Prioritizes recruitment from companies that care about environmental issuesespecially for responsible use of water resources or with decarbonisation plans.
Through these initiatives company contributes to SDG 6 (clean water and sanitation) and SDG 14 (life underwater)In addition to others that Cepsa has identified as priorities, such as SDG 12 (Responsible production and consumption) or SDG 13 (Climate action).
'One World'
World Environment Day is celebrated on 5 June all over the world. This year marks the 50th anniversary of the United Nations Conference on the Human Environment, the first international meeting on the environment, held in Stockholm from 5-16 June 1972.
The campaign, supported by the United Nations this year, is the title of this first conference."a world(Only One Earth) calls for collective and transformative action on a global scale to celebrate, protect and restore our planet.
Strategy 2030: 'Positive Action'
The announced commitment is another step in the 'Positive Action' transformation plan implemented by the energy company. Target set to achieve zero net emissions by 2050 (net zero) and going further, making a positive contribution to its social and environmental environment. To do this, it has set an ambitious roadmap to reduce its emissions by reducing CO2 emissions (scopes 1 and 2) by 55% compared to 2019 and by 15% to 20% in scope 3 by 2030. will position itself as one of the leading companies in its sector.
In addition, its strategic plan also includes: strict adherence to environmental, social and good governance policies. In this sense, the company has also tied the compensation of its executives to ESG targets to strengthen this passion: 15-25% of their variable salaries will depend on the fulfillment of these targets.
Some of the major sustainability rating agencies have recently adopted Cepsa as a benchmark in their industry. Special, Sustainalytics gave the company the number one spot as a global oil and gas company. and the S&P CSA (Corporate Sustainability Assessment) placed it in the first quarter of the oil and gas sector.
cesa is an international company leader committed to sustainable mobility and energy with strong technical experience After more than 90 years of operation. The company also has a world-leading chemical business with an increasingly sustainable operation.
Cepsa presented its new strategic plan for 2030 in 2022, positivemovementReflecting its ambition to be a leader in sustainable mobility, biofuels and green hydrogen and a benchmark in the energy transition in Spain and Portugal. The company places its customers at the center of its activities and works with them to help them achieve their goals. decarbonization.
ESG criteria inspire everything Cepsa does Move towards your Net Positive goal. In this decade, rScope 1 and 2 will reduce CO2 emissions by 55% and Scope 3 CO2 emissions by 15% to 20%.With a target of achieving net zero emissions by 2050.
Source: Informacion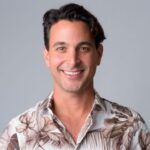 Calvin Turley is an author at "Social Bites". He is a trendsetter who writes about the latest fashion and entertainment news. With a keen eye for style and a deep understanding of the entertainment industry, Calvin provides engaging and informative articles that keep his readers up-to-date on the latest fashion trends and entertainment happenings.