The presence of on-the-job training increases employee satisfaction and reduces the likelihood of employees leaving for other employers. This conclusion was reached by experts from the University of Auckland. reports University press service.
Researchers found that the opportunity to improve their skills is most important for employees whose education is not appropriate for their position. This is because such people are often unable to apply their skills in practice, and additional work provides them with useful competencies.
Results show that on-the-job training for employees in mismatched positions (inappropriate training and underutilization of skills) results in better employee retention. Such workers are also 12% more likely to take advanced training courses.
According to statistics, 35.7 percent of employees in 38 countries of the Organization for Economic Co-operation and Development (OECD) work in positions that do not match their qualifications and education.
Psychologists before I learnedWhy it might be beneficial for freelancers not to trust their clients.

Source: Gazeta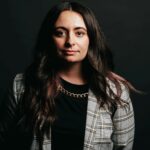 Barbara Dickson is a seasoned writer for "Social Bites". She keeps readers informed on the latest news and trends, providing in-depth coverage and analysis on a variety of topics.