In Yekaterinburg, a drunk man started arguing and threatened to shoot his neighbors. This was reported by E1 With reference to the press service of the city Ministry of Internal Affairs.
On September 26, a man appeared at the window on the seventh floor of one of the houses on Bardina Street and began to threaten others.
The resident of the neighborhood shouted to those in the garden at the time, "I'm going to hit you now" and "I'm going to kill everyone." Eyewitnesses state that the attacker waved his gun at that time. According to some reports, the man managed to show a pistol and a rifle with a sniper scope. Frightened bystanders who saw him fled from the garden. Meanwhile, it was claimed that the attacker started aiming towards the hockey field where children were playing football.
Law enforcement officers arrived at the scene. They detained the owner of the gun, who turned out to be 41-year-old former Silovik. In addition to carbines, a traumatic pistol and more than 80 bullets in his apartment, the weapons were confiscated and sent for examination.
The detainee is being held in a special detention center; A criminal case was filed against him under the title "Hooliganism using a weapon".
A young man before in Dagestan Shots were opened at the church doorIntimidating faculty members.

Source: Gazeta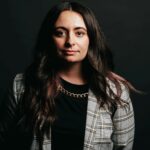 Barbara Dickson is a seasoned writer for "Social Bites". She keeps readers informed on the latest news and trends, providing in-depth coverage and analysis on a variety of topics.