"First the story came out and then I felt like I got all this work from all these years of advertising and also wanted to be involved in this adventure," explains Alauda Ruiz. All the steps he took in his life brought him to where he is today. He studied at the Community Cinematography and Audio-Visual School of Madrid, worked in the advertising world, and made several short films before he dared to shoot his first feature film, 'Cinco Lobitos'. Best New Director Goya in the latest edition of the movie awards.
a new adventure
"Five little wolves" explores a new mother's world and, as the film director admits, is born out of his own personal experience. "It took 5 years from writing the script to filming Cinco Lobitos," explains Alauda. In this process, consistency was important for the project to see the light. There's something very good about this trait, which makes you more focused and energized on the things you can control. In addition, "consistency is a good ally to fight uncertainty" and helps relativize the 'no'. Likewise, she comments that her previous experiences "give me confidence and confidence in intuition, and that the process is already valuable in itself if one believes it's done."
The movie 'Cinco Lobitos' was the first step in Alauda's cinematographic career, but as he admits, "I have a few projects, I'm having a sweet moment and I'm writing what I hope will be the second feature film I've directed" .
How to make an idea
achieve success you must have clear ideas and spend all our energies on reaching the goal and it is always easier if what we are chasing is our passion. But for this it is important to take the first step.
The same is true when starting a business. Ideas are of no value until they are implemented and work is done to shape them. Consistency, resilience, capacity for innovation and improvement or nonconformity are qualities that define a good entrepreneur. In the next episode of So Many Things to Do, Natalia de Santiago, economics and finance expertIt will give us the basic steps to take on a project and it can help us a lot to approach our business idea from another angle.
socially responsible banking
CaixaBank financial culture program, 'Mucho por hacer' brings together leaders from different fieldssuch as culture, sports or gastronomy, among others, to highlight the importance of financial concepts such as entrepreneurship, savings or investment from personal experience. These experiences are complemented by the help of a finance professional who explains in detail the key concepts in different financial topics. As a socially responsible bank, CaixaBank promotes financial knowledge through impartial, independent and quality information personally and electronically. helping society make responsible decisions about personal and family financial situation.
CaixaBank, together with the 'Mucho por hacer' program, has created a Center where the population disseminates all the basic financial concepts most often associated with life projects. All face-to-face activities aimed at improving financial education knowledge in Spain, which the institution has historically promoted, are complemented by digital content and audio-visual resources freely accessible through it. caixabank.es/muchtodoavailable on the organization's global portal.
Source: Informacion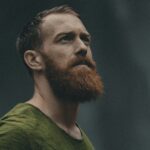 James Sean is a writer for "Social Bites". He covers a wide range of topics, bringing the latest news and developments to his readers. With a keen sense of what's important and a passion for writing, James delivers unique and insightful articles that keep his readers informed and engaged.