In additional biology lessons with a teacher, a Belarusian schoolgirl admitted that her grandfather had raped her for many years. Agency reports "Minsk-News" With reference to Alexander Sukhodolsky, the official representative of the Investigative Committee.
A female teacher told a ward about psychological trauma as part of a course. At that moment, the girl's face changed, the teacher asked if she needed help.
The teenager said she was raped for 10 years by her grandfather, who is now 66 years old.
The teacher told the girl that she had to tell her parents everything. The teacher also contacted the girl's mother.
Parents who learned about the incident applied to the police. The girl said that as a child she perceived everything as a game, but when she was a teenager she began to understand what was happening. She was afraid to talk about violence because she was embarrassed and uncomfortable. She was afraid that they wouldn't believe her, too.
According to the schoolgirl mother, she did not notice the oddities in the relationship between grandfather and grandson. The old relative denies everything. SC is checking.
investigative committee explores A case of pedophilia in a large family, in which both native and adopted children from the Moscow region grew up. The father of the children, now 66, raped the adoptive girl more than once between 2001 and 2008, but the girl was afraid to report it to the police and the adoptive mother ignored her complaints, according to investigators. The case was opened at the request of the girl's friend. The suspect has already been arrested – he partially admitted his guilt.

Source: Gazeta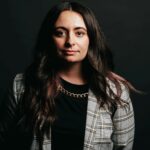 Barbara Dickson is a seasoned writer for "Social Bites". She keeps readers informed on the latest news and trends, providing in-depth coverage and analysis on a variety of topics.