The world's population is taking on "enormous risks" that threaten the future of civilization and all living things on the planet.According to a study published in the journal Nature. For the first time, a group of scientists (more than 40 worldwide) has measured what condition it is in. safe and just boundaries of the Earth system, referring to various biophysical processes and systems necessary for life. Once overcome, the ensuing global instability threatens human existence. The worst news is that many of these limits have already been exceeded.
The so-called World Commission, which includes these scientists, has measured safe and just boundaries. climate, biodiversity, freshwater and different types of air, soil and water pollution. Joeeta Gupta, co-chair of the commission, says most of them have been transferred.
For example, human activities are changing water flows, excessive nitrogen and phosphorus being released into rivers from agricultural fertilizer use, and the planet's wildlife habitats are shrinking. All this occurs a threat to planetary stability, ecosystems and its impact on humans.
As for climate, the limit considered "fair and safe" consists of a 1ºC increase in warming from pre-industrial levels, but has already reached 1.2ºC, which means: Even today, tens of millions of people are affected by climate change., according to research. The goal of not exceeding a 1.5ºC rise is the minimum to avoid major catastrophes.
"The results are quite alarming: In the five areas analyzed (climate, biosphere, water, nutrients and polluting aerosols), many boundaries were crossed, both at the global and local scale.. This is most likely unless there is a transformation over time. It is inevitable to pass the critical points of irreversible change and, as a result, a widespread impact on human well-being. This scenario is crucial to avoid if we are to ensure a secure and equitable future for present and future generations, said Johan Rockström, lead author of the study.
Everything on the planet is interconnected
According to the scientists who prepared the study, it should be kept in mind, all the elements of the planet work interconnectedly, as if they were one great interconnected mechanism."The Earth system is a set of interconnected biophysical processes that operate across regions and scales. Intervention in one part of the world can have major repercussions in other regions," said Wendy Broadgate, Executive Director of the Land Commission.
The boundaries identified as "safe" in this report are those that provide stable and resilient conditions on Earth, and Take the workings of the planet during the interglacial period during the Holocene as a reference for a healthy planet. "A stable and resilient Earth is dominated by feedback loops that maintain balance, easing and reducing disturbances," the authors write.
Increasing human exposure to climate change, declining biodiversity, water scarcity, the damage that fertilizers do to ecosystems (in certain parts of the world, while others do not) and the health damage from pollution, atmospheric conditions are some of the most visible signs of their overcoming. limits.
The scientists hope this new research will lay a foundation for its development. "science-based goals" and its adoption by cities, companies and countries to face the global ecological crisis.
The five safe and just boundaries of the world system
-CLIMATE.– Not exceeding an additional 1.5ºC of warming compared to pre-industrial times is considered a "safe" limit. As we are on a 1.2ºC increase, that limit has not been exceeded yet, but the 1ºC limit, considered "safe and fair", has been exceeded, meaning it also expresses the conditions of social legitimacy for the population.
-BIOSPHERE.- The level of "safe and equitable" for the planet and its population is considered the presence of 50-60% of undisturbed global nature, but with human activity dominating two-thirds of the earth's surface, this limit has already been exceeded.
-THIS.- For surface waters, a 20% monthly change in flow is considered acceptable, but this limit has already been exceeded because the rate is already 34% on the planet as a whole. For groundwater, the limit is considered a flow reduction equivalent to the refill level, but currently the imbalance is 47% globally.
-FERTILIZERS/NUTRITIONS.- Nitrogen load in excess of 61 TgN/year is considered safe, but has already exceeded 119 TgN/year. Regarding phosphorus, 4.5-9 TgP/year (global excess) has been set as a safe amount, but has already exceeded 10 TgP/year.
-CONTAMINANT AEROSOLS.- The global safe limit is 0.05, defined as an index of ODA with an average annual interhemispheric difference of 0.05, which has not yet been exceeded.
Reference work: https://earthcommission.org/wp-content/uploads/2023/05/Nature_Safe-and-just-Earth-system-boundaries.pdf
…….
Contact address of the environment department: [email protected]
Source: Informacion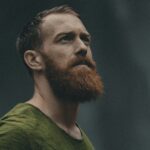 James Sean is a writer for "Social Bites". He covers a wide range of topics, bringing the latest news and developments to his readers. With a keen sense of what's important and a passion for writing, James delivers unique and insightful articles that keep his readers informed and engaged.