Scientists from the University of Cambridge have discovered that ancient Jews may have suffered from debilitating infectious diarrhea. The research was published in the journal parasitology.
Researchers collected stool samples from under the toilets at two building complexes excavated south of Jerusalem's Old City. They date back to the 7th century BC, when the city was the capital of Judea, a prosperous and densely populated kingdom.
Analysis of ancient feces reveals traces of a single-celled microorganism Giardia duodenalis It is a common cause of dysentery in humans. Dysentery is a term that describes intestinal infections caused by parasites and bacteria. Symptoms include diarrhea, abdominal cramps, fever and dehydration. This condition can be fatal, especially for young children. Scientists say they have found the earliest known example of human infection with this parasite.
Both toilets had carved stone seats that were nearly identical in design: a shallow, curved seating surface with a large central opening for defecation and an adjacent opening at the front for male urination.
"Pit toilets of the time were relatively rare and generally reserved for the elite only. One was from a richly decorated mansion in Armon Hanatziv surrounded by an ornate garden. The site, excavated in 2019, is probably Assyrian, which ruled for fifty years in the mid-7th century BC. The king said it belonged to the reign of King Manasseh.
Another toilet was found in a seven-room building known as Ahiel's House. An upper-class family lived here at that time. The date of construction is difficult to determine, some attribute it to the 8th century BC.

Source: Gazeta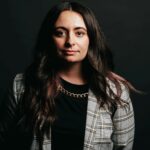 Barbara Dickson is a seasoned writer for "Social Bites". She keeps readers informed on the latest news and trends, providing in-depth coverage and analysis on a variety of topics.