A mock enemy submarine was destroyed during an exercise by anti-submarine ships of the Pacific Fleet (Pacific Fleet). It has been reported interfaxreferring to the press service of the fleet.
The report noted that in the waters of the Peter the Great Bay, the crews of small anti-submarine ships conducted an anti-submarine tactical exercise.
At the first stage of the exercise, in accordance with the fleet combat training plan, two ship-based search and attack groups were created, which included the small anti-submarine ships Sovetskaya Gavan, Koreets, MPK-82 and MPK-221.
Each group of ships received its own sector of combat training, where it was necessary to find and destroy a submarine of a false enemy.
The diesel-electric submarine of the Pacific Fleet, imitating an enemy submarine during the exercise, actively countered the crews of anti-submarine ships.
The first ship search and attack group searched for a fake enemy submarine in cooperation with a Ka-27PL naval aviation helicopter, while the second group of ships used anti-submarine weapons.
The submarine belonging to the imaginary enemy was detected with the help of sonar systems and destroyed with mines and torpedo weapons.
Previously reported to be in Vladivostok teachings Pacific Fleet will repel a conditional drone attack on a ship base. Pacific Fleet aircraft trained flyingmeanwhile they were looking for a fake enemy submarine.

Source: Gazeta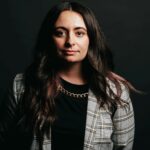 Barbara Dickson is a seasoned writer for "Social Bites". She keeps readers informed on the latest news and trends, providing in-depth coverage and analysis on a variety of topics.