The Government of Navarra learned that Volkswagen Navarra was working andA battery assembly plant for electric cars to be built on the factory site in Landaben.
The head of regional government, María Chivite, chaired a meeting with Volkswagen Navarra's executive staff at the Palacio de Navarra this Wednesday to receive detailed information. new company project and the design of the new facility was known.
The Government of Navarra transferred the existing financial framework to those responsible for Volkswagen Navarra and available help that can be used to perform.
For this battery assembly plant electric models produced was not considered in Landaben in the regional interest project approved by the Government of Navarre for the plan. Electrification of the Volkswagen plant, The Special Provincial Administration announced in a statement.
about A new industrial project transferred to the executive At a meeting attended by the President, María Chivite, Minister of Universities, Innovation and Digital Transformation, General Manager of Foral Treasury Juan Cruz Cigudosa, General Manager of Communications and Corporate Affairs Óscar Martínez de Bujanda, Presidential Cabinet Director Miguel Moreno, Alicia Erdoğan and Presidential Advisor Xabi Casimiro.
David García, Director of Planning Engineering, on behalf of Volkswagen Navarra; Kai Feuerherdt, Director of Human Resources; Paco Guerrero, Project Management Manager; Asier Martorell, Director of Infrastructure Planning, and Juan Fernández, manager of the battery factory project.
Source: Informacion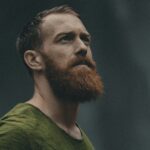 James Sean is a writer for "Social Bites". He covers a wide range of topics, bringing the latest news and developments to his readers. With a keen sense of what's important and a passion for writing, James delivers unique and insightful articles that keep his readers informed and engaged.