State contract worth 127.6 billion rubles. For the construction of the nuclear icebreaker "Russia" of project 10510 "Leader", completed in April 2022, may increase by 40-60%, the delivery time of the ship may also be extended. newspaper reports "Kommersant" Referring to the minutes of the meeting with Viktor Yevtukhov, Deputy Head of the Ministry of Industry and Trade, on March 13 and sources.
According to the newspaper, the issue of the necessity of postponing the deadlines was brought to the attention of Russian President Vladimir Putin. The Ministry of Industry and Trade confirmed to the newspaper that timing and cost issues were discussed at the meeting. At the same time, the ministry stressed that based only on the results of the inspection, it would be possible to reasonably talk about increasing the finishing time and the cost of construction.
According to the meeting minutes, Rosneft explained the need to increase cost and delay deadlines by interrupting the required supply of large body castings – an ice tooth, rudder blade brackets and external propeller shaft brackets. Energomashspetsstal plant in Kramatorsk, damaged as a result of hostilities. The contract with the new manufacturer has not yet been signed, the delivery dates of the castings are temporarily postponed to August 2025.
Also, the newspaper says that the cost of contracts for the supply of a nuclear power plant (NPP) for an icebreaker can increase by 12% (up to 44 billion rubles).
According to Kommersant's sources, the untimely delivery of nuclear power plant components may delay the formation of the Rossiya hull middle, particularly the engine rooms, which will lead to a change in the overall icebreaker construction schedule. They also claim that the Zvezda shipyard where the icebreaker was built is lagging behind in the works. By mid-March, only 5% of the total work planned had been completed instead of 15%.
It was previously reported Rosatom studies The possibility of attracting the qualifications of shipyards from China and Turkey for the construction of icebreakers in Russia.

Source: Gazeta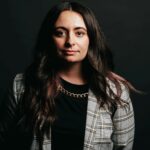 Barbara Dickson is a seasoned writer for "Social Bites". She keeps readers informed on the latest news and trends, providing in-depth coverage and analysis on a variety of topics.